The World's Most Luxurious Executive Retreats: Where Leaders Go to Recharge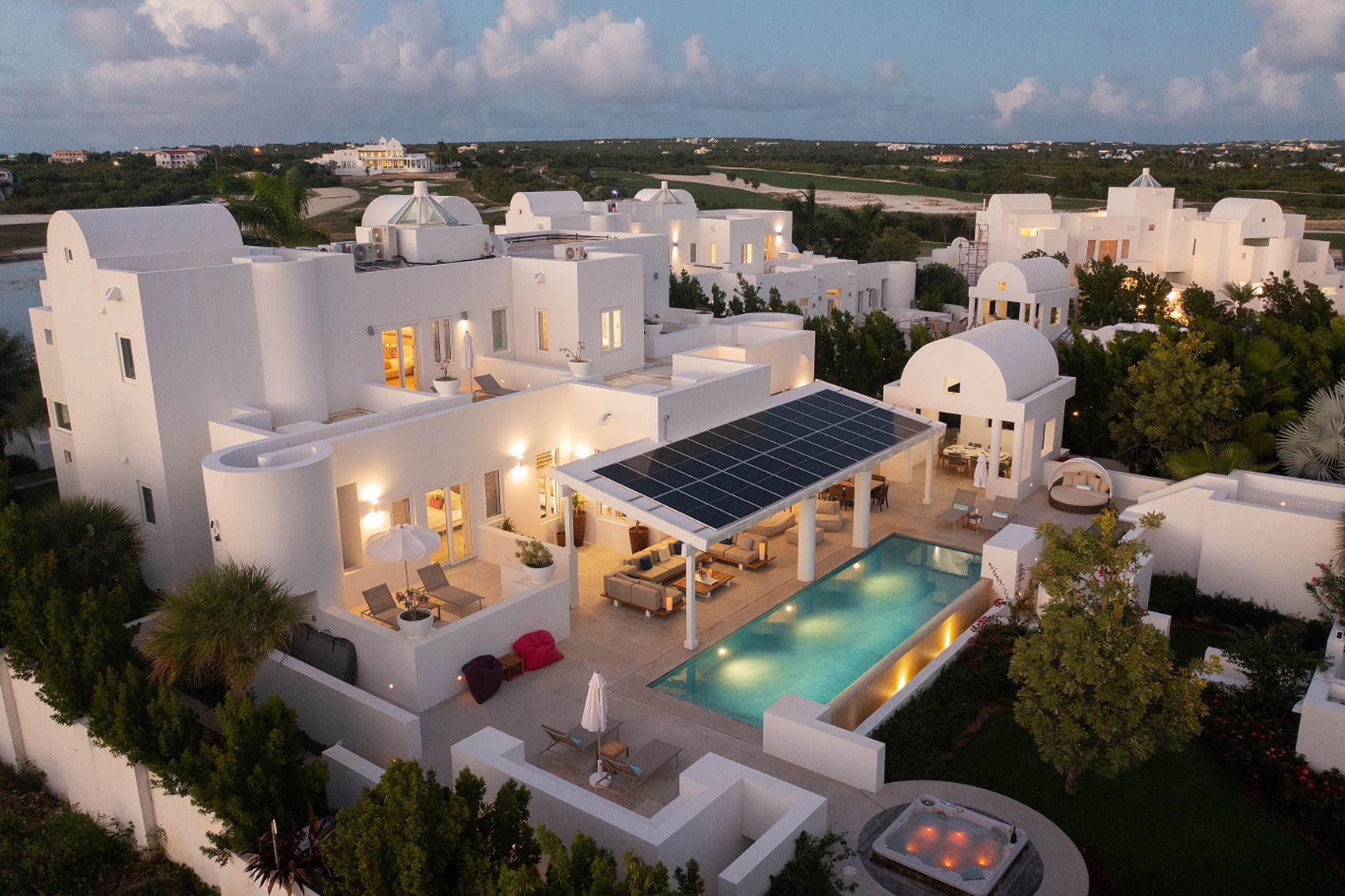 Image Credit: Shiloh Estate, The Reiimagine Collection
Ladies and gentlemen, avert your eyes from the endless spreadsheets, hit pause on that keynote presentation, and lend us your finely tuned ears. As industry titans, we understand your daily agenda might rival the complexity of quantum physics. But even the most relentless high-achievers need to take a breather—preferably somewhere opulent, exclusive, and ideally, nowhere near a conference room.
Yet, it's not just about taking a break; it's about choosing the right environment to do so. A place where your usual day-to-day distractions are replaced with tranquility, allowing for clarity of thought and energy replenishment. A getaway with locally-sourced, indulgent meals prepared by renowned chefs—as excellent cuisine in the overall experience cannot be overstated. A resort that offers an opportunity to reconnect with oneself, away from the relentless demands of leadership. And, of course, a haven with a selection of bespoke, personalized activities that resonate with your interests.
This is EXEC's meticulously curated list of the world's most luxurious retreats, where the world's top leaders go to recharge, reflect, and perhaps even revel a little. These destinations embody the adage 'work hard, play hard,' offering you an opportunity to swap the boardroom for breathtaking vistas, high-pressure meetings for high-end spa treatments, and daily routines for once-in-a-lifetime experiences.
By leveraging EXEC, you and your team can gain access to incredible benefits, with a wide gamut of options to choose from—appealing to today's diverse workforce.
Learn More
Vila Vita Parc Resort & Spa — Porches, Portugal
EXEC Members receive discounted nightly rates & EXEC Experience amenities.
Known for bespoke bliss, this retreat celebrates Portugal's finest while immersing guests in pampered bliss. At Vila Vita Parc, executives can enjoy the following luxurious amenities:
Sequestered private villas and apartments featuring:

Multi bed and bathrooms
Ocean-view terraces
Private infinity pools
Separate exclusive entrance
Full-range kitchen
Private 2-car parkingOcean Restaurant — a gourmet Michelin Experience of Portuguese cuisine

Aladdin Grill Restaurant — Moroccan-Arabian-inspired cuisine
Mizu Teppanyaki — contemporary Japanese cuisine
Wine Cellar — home to the biggest private wine collection in Portugal
Algarve Golf Courses
Private Cruise on Vila Vita Yachts
Snorkeling and Diving at the Ocean Revival Underwater Park
Test your driving skills at the Autodromo Internacional do Algarve Racing School
Zipline across two countries on the first cross-border zip line in the world between Spain and Portugal
Vila Vita Spa by Sisley Paris featuring:

Ghariene treatment beds
Private aerial yoga, power yoga, pilates, and chakra meditation sessions
HYPOXI® Studio
The Chedi Lustica Bay — Montenegro
EXEC Members receive discounted nightly rates and EXEC Experience amenities.
Situated between the Adriatic Sea and the rocky mountains of the Montenegrin coast, this resort is an excellent getaway from the hectic demands of reality. A member of The Leading Hotels of The World, The Chedi Lustica Bay will leave you relaxed and inspired with these amenities:
Deluxe Suites and a Penthouse featuring:

Multi bed and bathrooms
Calcutta marble countertops
Floor-to-ceiling windows
Private sea-view terrace with sunbeds
Acqua di Parma toiletries
Hansgrohe rain shower and Laufen bath

The Restaurant — Montenegrin cuisine
The Rok Beach Bar & Lounge — alfresco dining, sunset views, and moonlight events
Asian-inspired Chedi Luštica Bay Spa
Biking tours through Montenegro
Kayaking Traste Bay
Quadrunner tours through Lustica's nature preserve
Birdwatching — 66% of all European bird species have been witnessed in the Adriatic Flyway
Banyan Tree Lijiang — Lijiang, China
EXEC Members receive discounted nightly rates and EXEC Experience amenities.
For those who genuinely appreciate history and authentic architecture, this is the resort for you. Perched at the foot of the Jade Dragon Snow Mountain, this UNESCO World Heritage Site is a Chinese gem you'll never forget. The Banyan Tree Lijiang will impress even the most discerning globetrotter with these amenities:
Mountain View Villas featuring:

Multi bed and bathrooms
Private plunge pool
Private courtyard

Bai Yun — A Chinese feast
Ming Yue — Yunnan cuisine
Wen Hai Bar — cocktail bar with afternoon tea
Destination Dining — moonlight pagoda dining
Naxi Bonfire Dancing
Dongba calligraphy lessons
Personalized 3-Day Lijiang itinerary
Shiloh Estate, The Reiimagine Collection — Anguilla
EXEC Members receive perks and VIP amenities.
For those looking to stay close to the US borders, the stunning Shiloh Estate is idyllically set on the desirable West End of the island. This 4,800-square-foot mansion is part of The Reiimagine Collection. It serves as the perfect destination for a private family getaway, loaded with luxurious amenities and services, including:
Boat transfer for St. Maarten arrivals and personal SUV pick up to the Estate
Four bedrooms, each with an ensuite marble bath and rain shower
Floor-to-ceiling balcony doors
Fully-equipped kitchen
Infinity pool and patio
Roche Bobois and Restoration Hardware furnishings
Concierge service for all reservation and planning needs
Housekeeping, personal chef, and grocery service
4-seater golf cart and one double garage
Steps from Rendezvous Bay and a signature Greg Norman course
Private yoga instructor
Luttrellstown Castle Resort — Dublin, Ireland
EXEC Members receive discounted rates on select activities.
Transporting executives into a realm of regal opulence, this private 567-acre estate is nestled just outside the vibrant city of Dublin, Ireland. Combining history and luxury, this 15th-century castle's majestic architecture and stunning interior strike a perfect balance between grandeur and comfort. Regal enough for David Beckham to host his wedding here, escape the relentless demands of reality and experience royalty with these amenities:
20 Individually-designed Castle Rooms
Complimentary fully-loaded pantry
Championship golf course
Alpine-lodge style clubhouse
20-acre Liffey-fed Lake for fishing
Falconry
Archery classes
The Woodland Walk
In-castle catering and Afternoon Teas
Rugged Lane — Irish cuisine
Angsana Corfu Resort & Spa — Greece
EXEC Members receive discounted nightly rates.
This is Europe's first Banyan Tree property, a luxe resort perched on the turquoise waters of the Ionian Sea. A stunning fusion of Greek hospitality and Asian influence, Angsana Corfu is the perfect retreat for foodies, history savants, and those needing a sunkissed tan. Experience Grecian bliss through these stunning amenities:
Ionian Sea Villas featuring:

Multi bed and bathrooms
Private infinity pool
Private terrace

Vertigo Sky Bar — the highest rooftop lounge in Corfu
Ruen Romsai — Italian cuisine
Oribu — Asian, Japanese, and Korean cuisine
Sofrito — Mediterranean cuisine
Kumquat Mixology Workshop
Sound Healing Workshop
Olive Oil Tasting with Olithea
Corfu's Golf Club
Final Thoughts
And there you have it — a glimpse into the world's most luxurious retreats that seamlessly blend the calmness of nature, the indulgence of exquisite cuisine, the renewal of holistic wellness, and the thrill of adventure.
Each unique destination provides an unparalleled opportunity to recharge, reflect, and return to your role with renewed energy, clarity, and perspective. As an EXEC Member, you'll receive exclusive benefits and discounts, upgrading your much-needed getaways to the fullest extent.