About exec
Introducing EXEC for Individuals & Leaders
The EXEC program curates hundreds of the finest travel, hotel, and lifestyle benefits to upgrade your life and give you access to some of the most exclusive privileges and experiences in the world.
EXEC members are treated to a variety of unparalleled benefits that upgrade your business travel, elevate your lifestyle, and provide you opportunities to experience the world in ways that have been previously reserved for only the top executives in the world.
Welcome to the world of EXEC.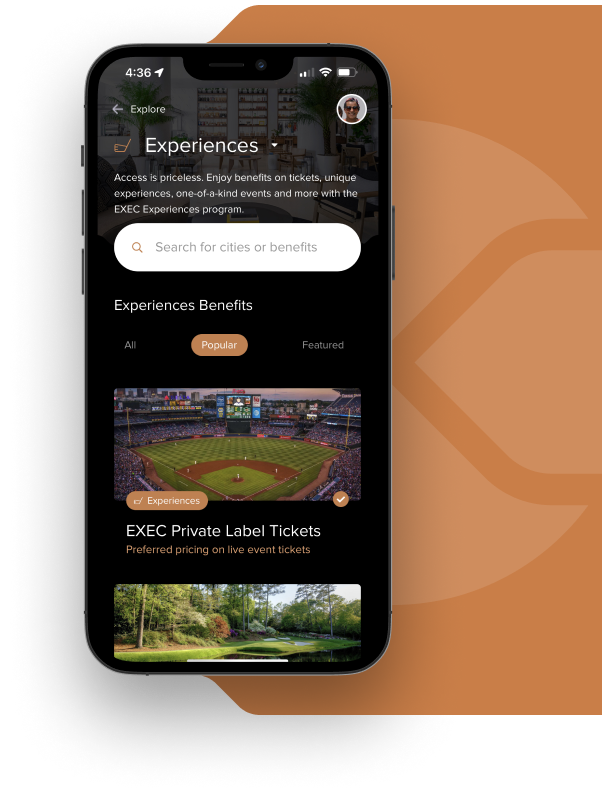 What is exec
A highly curated hotel, travel, lifestyle, and business benefits program designed to improve the lives of busy executives.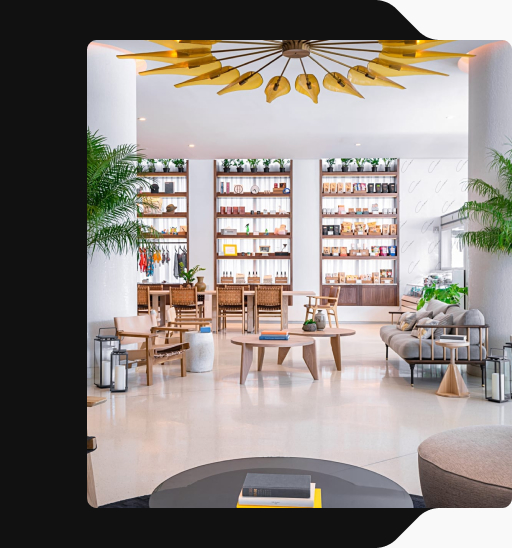 EXEC Hotels & Resorts Collection
The EXEC Hotels & Resorts Collection curates the most sought after hotels and resorts in the world. It provides Members with the private rates and benefits that may include upgrades upon availability, welcome amenities, and other value-added amenities at select properties.
Private rates negotiated exclusively for EXEC Members
Flexible cancellation policies
VIP treatment
EXEC Travel Program
The EXEC Travel Program partners with leading travel brands to ease the stress of travel. Business and leisure travel partners ensure you are well taken care of whether traveling by air, ground, or simply making your travel plans.
EXEC provides you access to exceptional pricing, select elite statuses, and the most innovative travel solutions that will bring pleasure to every part of your journey.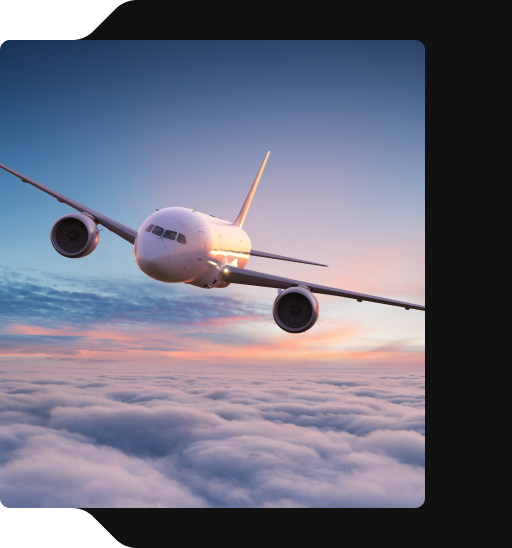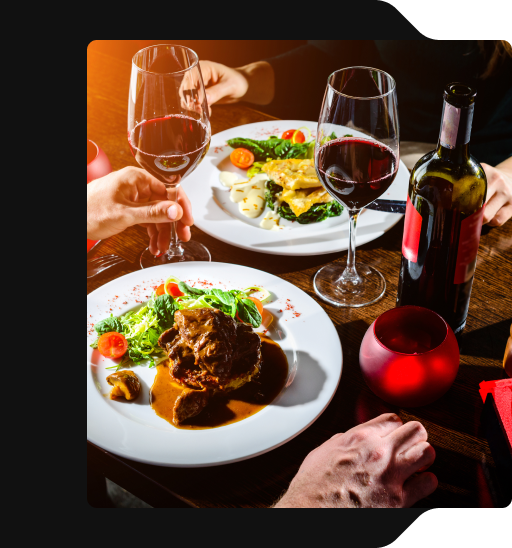 EXEC Lifestyle Benefits Program
Be fit. Be well. Be fashionable. Be the leader. Look and feel your best with the BeEXEC Lifestyle benefits program.
We deliver preferred partnerships with leading brands across many areas of your life including apparel, fitness, dining, and more. These benefits are designed with both your personal life and business in mind.
EXEC Experiences
Access is priceless. Through the EXEC Experiences Program, you can schedule your meetings at low tide and ride waves with a professional surfer at high tide. You can putt for birdie on the same golf hole that challenges the PGA Tour, or discover what it is like to dance the night away to your favorite band from a luxury suite. EXEC gives you access in ways you have ever experienced.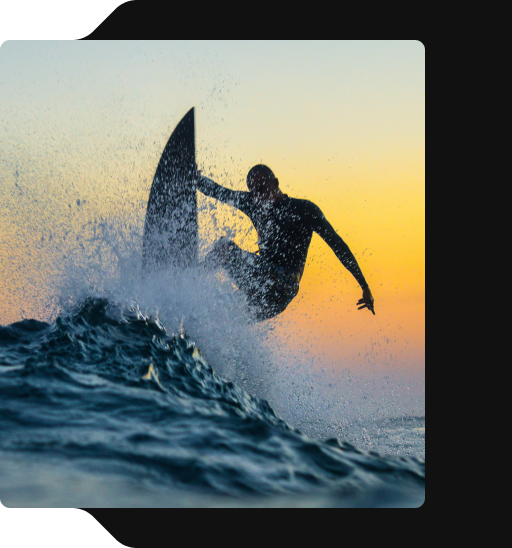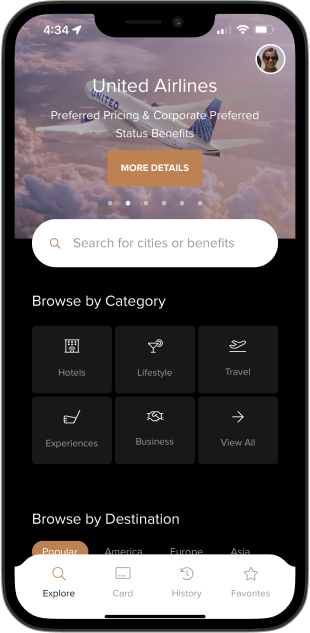 Schedule a demo with EXEC's Membership team and be sure to invite the key members of your team involved in rolling out the benefits program. We'll walk you through the benefits platform, how it works, pricing options, and guide you through the steps of a successful rollout of EXEC to your Membership.
Select the transparent pricing option that best fits your organization's size, whether it is 50 or 500,000. Once enrolled, our team is able to quickly set up your organization and move to the onboarding process.
Create your member's access to EXEC with a secure data transfer process, then EXEC's Membership team will help guide you through the playbook and messaging to successfully activate and educate your members on the new benefits they have access to.
Hear From Our Members

"Don't underestimate the power of EXEC. This is my go-to app for lifestyle and travel benefits and exclusive offerings for business. I was immediately able to take advantage of discounts including my prepared foods from Trifecta, Dell Computers, as well as my benefits on United Airlines. The EXEC benefits put my Platinum Card to shame. I love now having access to unique experiences as well as hotels I would have never found on my own. It's like having a curated set of options right at my fingertips and it makes it easy to redeem as well."

"As a new Fast Company Executive Board member, I was pleasantly surprised by the included membership in EXEC. I immediately realized a large discount on a United Airlines business class airfare."

I absolutely LOVE EXEC, it is my go to place when doing anything. Figuring out what hotel, which event and even some fabulous upscale designer clothing perks that are rare. My favorite is the United.com business program, it was effortless to be bumped up and when my Singapore flight was cancelled at LAX, I got to spend 10 hours in a United Lounge on a rooftop, sipping drinks from a coconut, working and enjoying life until my next plane was ready to leave.