The CEO's Wallet: Top Business Credit Cards For Executives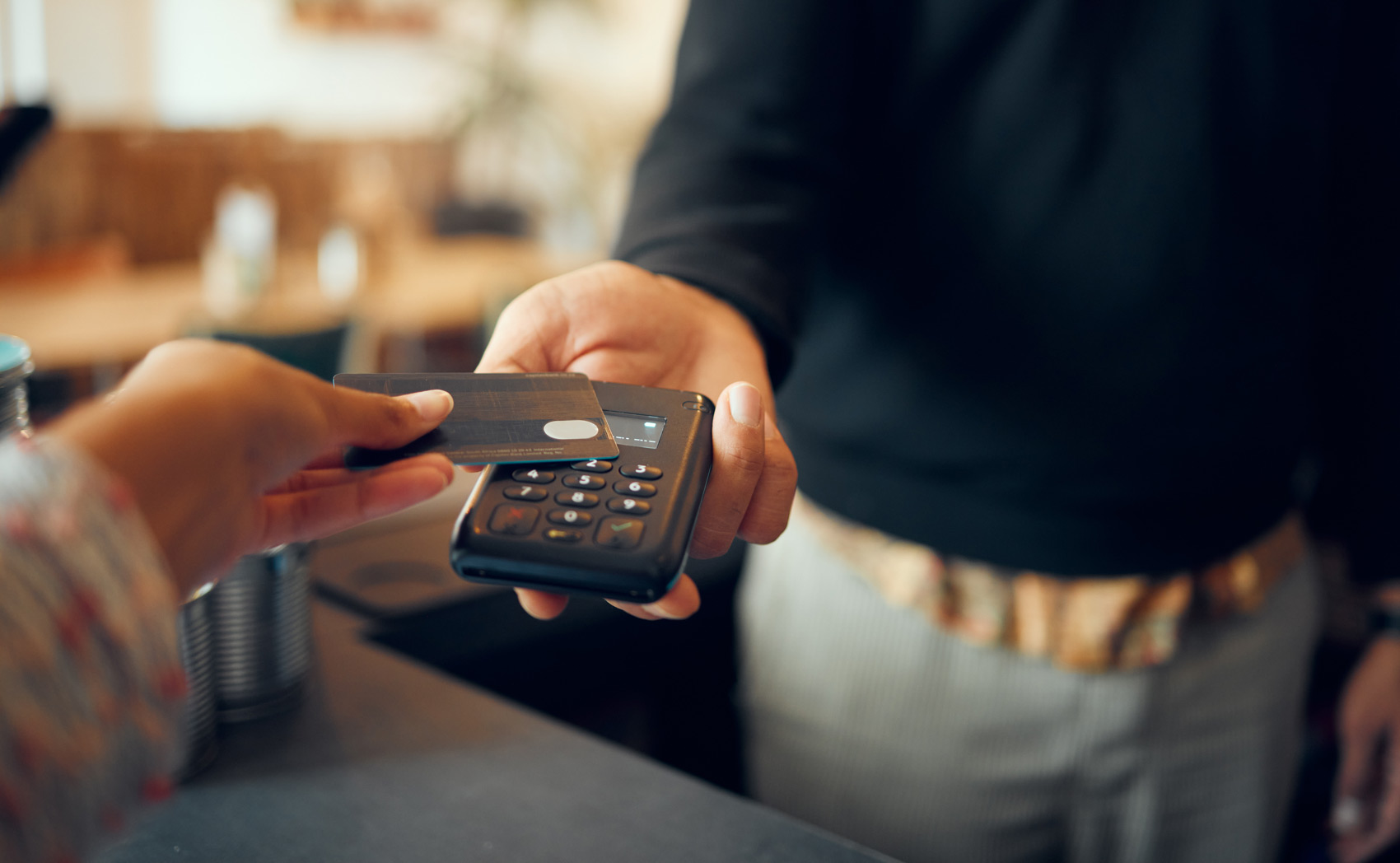 In today's fast-paced business world, executives need every tool at their disposal to optimize their operations and enjoy the best life has to offer.
One such tool that has proven indispensable is a business credit card. The right one isn't merely a way to finance your operations — it's a strategic tool to help manage cash flow, streamline your accounting, and even earn valuable rewards.
More than a convenient payment method, a business credit card is a vehicle for gathering rewards. With every purchase, you're not just ticking off items from your to-do list but also accumulating points that can be redeemed for a wide array of benefits.
These points are essentially a form of currency. They can be stockpiled and spent, but unlike cash, they're earned passively and often at no extra cost. Moreover, with strategic planning and smart use of your card, you can maximize the points you earn and minimize the time it takes to acquire them. This is the essence of 'points hacking' — optimizing your credit card use to gather as many as possible.
From first-class flights and five-star hotels to cash back and gift cards, these perks make your card a dual-purpose asset. Handling the business's spending needs while 'hacking' the system to your benefit is an incredible way to manage your finances.
The value of a credit card to an executive extends beyond the convenience of cashless payments and the potential for building credit. By choosing the right option and employing a well-considered usage strategy, you can open the doors to a world of luxurious travel, premium services, exclusive events, and more.
In this guide, EXEC walks you through our favorite business credit cards to help you unlock these benefits.
EXEC is a highly curated hotel, travel, lifestyle, and business benefits program designed to improve the lives of busy executives.
EXEC Members receive preferred pricing and other benefits with many of the services listed below—and a good deal more—with an EXEC Membership.
Learn More
The Business Platinum Card® from American Express
Annual Fee — $695
Current Welcome Offer — 150,000 points after spending $15,000 on purchases within the first three months.
The American Express Business Platinum Card is an industry standard for business credit cards offering lavish benefits. This card converts business expenses into a portfolio of rewards, thus making it an excellent choice for executives keen on maximizing the value of their expenditures. Below is a brief benefits overview for the AMEX Business Platinum:
Reward Points:

The primary benefit of this card is its points system. Cardholders earn:

5X Membership Rewards® points on flights and prepaid hotels on amextravel.com
1.5X Membership Rewards® points on all eligible business purchases
35% airline bonus where cardholders get 35% of their points back when they use Membership Rewards Pay with Points for all or part of an eligible fare

Global Lounge Collection: For the executive always on the move, the Global Lounge Collection provides access to over 1,400 airport lounges across 140 countries, offering a respite from the bustle of travel and a chance to relax or catch up on work before flights.
Business Tools: The Amex Business Platinum Card offers powerful business tools such as the ability to designate an Account Manager, expense management tools, and connection to QuickBooks to simplify bookkeeping.
Premium Travel Benefits: Cardholders also benefit from premium travel services like upgrades and amenities at participating hotels and resorts, access to a personal travel counselor, and a fee credit for Global Entry or TSA PreCheck.

Fine Hotels + Resorts® Program perks and amenities
No foreign transaction fees
Premium Private Jet Program
Instant hotel status with Hilton & Marriott
Trip Delay Insurance
Trip Cancellation and Interruption Insurance
The Ink Business Unlimited® Credit Card from Chase
Annual Fee — $0
Current Welcome Offer — $750 cash back after spending $6,000 on purchases within the first three months.
The Chase Ink Business Ultimate Credit Card is another top-tier option for executives and is known for its robust reward structure and valuable perks. This card especially appeals to businesses with diverse spending categories and those who travel frequently. Below is a brief benefits overview for the Chase Ink Business Ultimate Credit Card.
Reward Points: Cardholders earn:

1.5% cash back rewards on all purchases
0% intro APR for first 12 months
5% cash back on Lyft rides
Chase Ultimate Rewards® Program allows cardholders to redeem points for travel, gift cards, cash back, and more.

Travel Protection: This card offers travel protection benefits, including trip cancellation/interruption insurance, auto rental collision damage waiver, and travel and emergency assistance services.
Employee Cards at No Additional Cost: You can get free employee cards with custom spending limits, which can help accumulate points faster and control the business expenses efficiently.
Capital One Spark Miles for Business
Annual Fee — $0 intro for the first 12 months, $95 after
Welcome Offer — 50,000 miles once after spending $4,500 on purchases within the first three months.
Capital One Spark Miles for Business is a valuable asset for executives who frequently travel for business purposes. Their online rewards calculator shows how many miles you could potentially earn based on your monthly spending. Below is a brief benefits overview for the Capital One Spark Miles for Business Credit Card.
Reward Miles: Cardholders earn:

2X miles per dollar on every purchase
5X on hotels and rental cars booked through Capital One Travel

Premium Travel Benefits: This card is excellent for businesses that want up to $100 credit for Global Entry or TSA Pre✓®. Additionally, cardholders will have access to Capital One Lounge and pay zero foreign transaction fees.
Account Management: Additional business-friendly features include customizable spending reports, year-end summaries, and assigned account managers, making tracking and managing expenses easier. Moreover, you can issue free employee cards, which earn unlimited 2X miles from their purchases.
The Blue Business® Plus Credit Card from American Express
Annual Fee — $0
The Blue Business® Plus Credit Card from American Express stands out for business executives looking for straightforward rewards and flexible financing options. Here's a brief overview of why it's a top choice:
Reward Points: Cardholders earn:

2X Membership Rewards® points on everyday business purchases, up to $50,000 annually
After that, earn 1X point per dollar spent

Business Tools: Similar to the Amex Business Platinum Card, this card provides powerful business tools such as Account Manager, no fee for additional Employee Blue Business Plus cards, expense management tools, and a connection to QuickBooks to simplify bookkeeping.
Customer Service: Cardholders can reap the benefits of AMEX's Relationship Care® Service, the Global Assist® Hotline, and be covered for Damage to or Theft of a Rental Vehicle.
Expanded Buying Power: The Blue Business Plus allows for expanded buying power, allowing cardholders to spend beyond their credit limit to make larger purchases for their business.
EXEC members receive preferred pricing on all FTS services.
While this isn't a business credit card, Freedom Travel System is a service that provides expert guidance to help executives maximize their credit card rewards based on their day-to-day spending. This service analyzes your business expenses and builds a personalized strategy to gain the highest return on every dollar spent.
With these rewards, cardholders can boost their status and receive the ultimate amenities, from shorter security lines and hotel upgrades to complimentary hotel breakfast and car rental upgrades.
Eli, commonly known as "Eli The Travel Guy," is the CEO and visionary behind Freedom Travel Systems. With an extensive background in the travel industry and personal finance, Eli aims to demystify the world of travel rewards and credit card points.
Final Notes
In conclusion, choosing the right business credit card depends mainly on your spending habits and needs. By leveraging these reward programs, executives can turn their necessary business expenses into valuable rewards.
By pairing a membership program like EXEC with a high-performing business credit card, a world of luxuries are possible, providing unparalleled access to the ultimate experiences. Join EXEC today and begin a journey that redefines the concept of business and pleasure.
Disclaimer
The information provided in this blog is accurate as of July 2023. Credit card terms, benefits, and conditions are subject to change. For the most current information, check the credit card provider's official website. EXEC does not earn affiliate commissions from any credit card providers, and the views and recommendations in this blog are solely for informational purposes.