Top Mobile Application Providers for Events & Conferences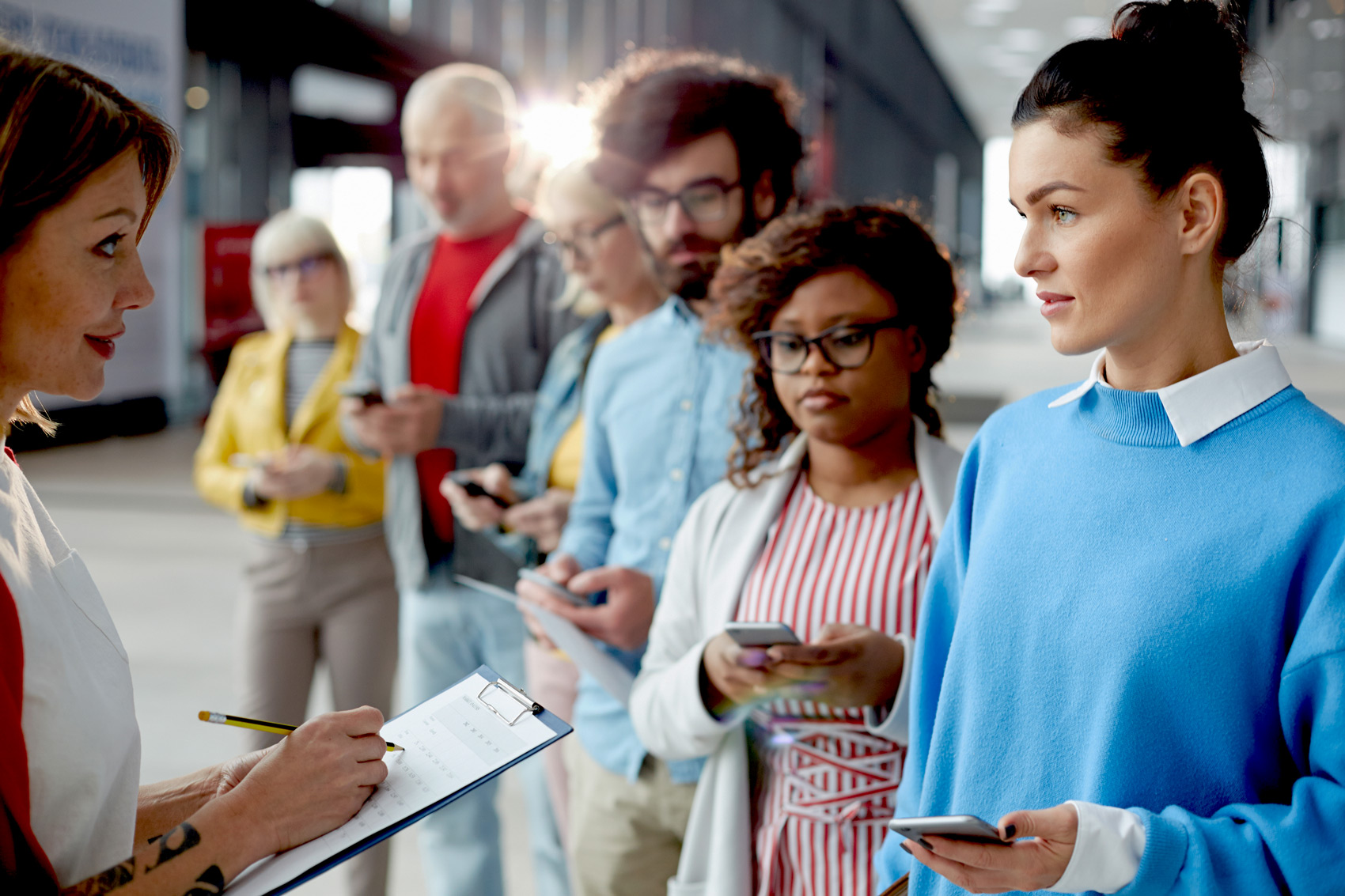 Imagine hundreds of guests milling about, an array of breakout sessions spread across a venue, speakers who need to be at the right place at the right time, and attendees trying to juggle their schedules, all surrounded by the inevitable chaos that accompanies large-scale events and conferences.
In such scenarios, even the most meticulous plans can quickly give way to disarray. Guests can lose track of the program, struggle to navigate the premises or miss out on discussions due to a lack of clear communication. Unfortunately, the grass isn't much greener for those on the other side of these conferences. Coordinating with speakers, managing registration, handling attendee inquiries, and troubleshooting unforeseen issues — the responsibilities are virtually endless.
With a plethora of mobile applications specifically designed for conferences, age-old event management challenges are being redefined. These mobile apps help streamline processes, improve the attendee experience, and alleviate the stress of managing large-scale functions. They ensure guests can focus on the content, network, and maximize the event's opportunities.
In this guide, we'll explore some of the top mobile app providers transforming the landscape and enabling hosts to orchestrate successful, well-coordinated forums. Whether you're a veteran event organizer or a first-time host, these tools can help optimize and ensure a seamless, engaging, and memorable experience for all attendees.
Mobile Applications for Attendees: Streamlining Event Experience
Whether it's a global cybersecurity conference or a local web design forum, planners should prioritize making their event efficient, convenient, and straightforward. The quality of a meeting often comes down to the smoothness of the experience, and these apps can be critical in enhancing and optimizing the flow of the program. Here are a few top picks:
Whova
A key player in the mobile event app market, Whova has positioned itself as a powerful tool to enhance the event planning process and the attendee experience. Whova's platform offers a comprehensive suite of features that address the multifaceted needs of eventgoers. These include personalized schedules, interactive maps, and live Q&A to encourage engagement.
Attendify
Attendify focuses on social networking and engagement. It offers a private built-in platform where attendees can post photos, messages, and comments. Guests can also create personalized schedules, access speaker profiles, and interact with exhibitors. This social-first approach fosters a sense of community and engagement before, during, and after the event.
Eventmobi
EventMobi offers a complete end-to-end event management platform catering to attendees, event organizers, exhibitors, and sponsors. Unlike many other event apps that provide a standard set of features, EventMobi allows event organizers to fully customize the app based on their needs and brand guidelines. This flexibility makes it suitable for various events, from conferences and trade shows to employee training sessions.
42Chat
Through its intuitive chatbots and other AI-driven communication solutions, 42Chat streamlines attendee engagement enhances customer service, and optimizes event management, all through the convenience of attendees' mobile devices.
The platform's capabilities include but are not limited to real-time FAQ support, session reminders, lead retrieval, and post-event surveys. Unlike traditional methods that require attendees to download a new app or navigate a complex website, 42Chat works through SMS, Facebook Messenger, and other popular messaging apps, allowing attendees to get their questions answered and receive information in a familiar environment. This leads to increased attendee satisfaction and a better overall event experience.
Guidebook
Guidebook differentiates itself from other conference mobile apps with its highly customizable, user-friendly platform that provides a comprehensive solution for all events, from small meetings to large-scale conferences. With drag-and-drop builder, creating an app is a breeze, even for non-technical users. Additionally, Guidebook integrates with other tools, such as Eventbrite for ticketing and registration or social media platforms for broader outreach.
Mobile Applications for Planners: Optimizing Event Management
While apps can significantly improve the attendee experience, a host of mobile applications are available to assist event planners in managing and executing successful events. Here are some of the top players:
Eventbrite
Eventbrite is one of the most popular event management and ticketing platform recognized for its user-friendly interface and wide range of applications. From small meetups to large conferences, Eventbrite offers tools for creating, promoting, and managing all types of gatherings.
Eventbrite shines in its flexible ticketing options. Organizers can set up multiple ticket types (such as Early Bird, VIP, and General Admission), offer discount codes, and even enable attendees to choose their prices for specific events.
Additionally, Eventbrite's mobile app doubles as an on-site check-in tool, making it easy to manage entry. Organizers can scan tickets directly from the app, eliminating the need for paper tickets and speeding up the entry process.
Bizzabo
Bizzabo is a multifaceted event tech platform providing end-to-end solutions for organizers. Its wide range of features, comprehensive integration capabilities, and user-friendly interface make it a planner's go-to.
The app is designed to be data-centric, providing real-time analytics and insights into event performance. Organizers can track attendee engagement, ticket sales, revenue generation, and more, helping them make data-backed decisions to improve their future conferences.
With the rise of virtual and hybrid events, Bizzabo has evolved its offerings to include features supporting these formats. Planners can host virtual sessions, provide interactive virtual networking opportunities, and manage in-person and virtual aspects of hybrid events.
Cvent
This mobile application offers a complete event management platform, which includes tools for online event registration, venue selection, e-mail marketing, and web surveys. Cvent gives planners the insights to effectively plan, execute, and measure their events.
One unique feature of Cvent is its venue-sourcing tool, which enables planners to find, compare, and book venues all within the platform. They have an extensive database of more than 260,000 hotels and venues worldwide, making it easier for organizers to find the perfect location for their event.
Wrapping Up
In an era where digital transformation is reshaping the events industry, having the right mobile app can separate a good event from a great one. These tools offer a range of features that simplify conference management and enhance the attendee experience, resulting in successful and memorable experiences.
Whether you need to boost audience interaction, streamline registration, or enhance networking opportunities, consider your event's unique needs and objectives when choosing an app. With the right tools and resources at your disposal, every forum becomes an opportunity to inspire, connect, and lead.