Cap Karoso: An Undiscovered Culinary & Cultural Getaway In Indonesia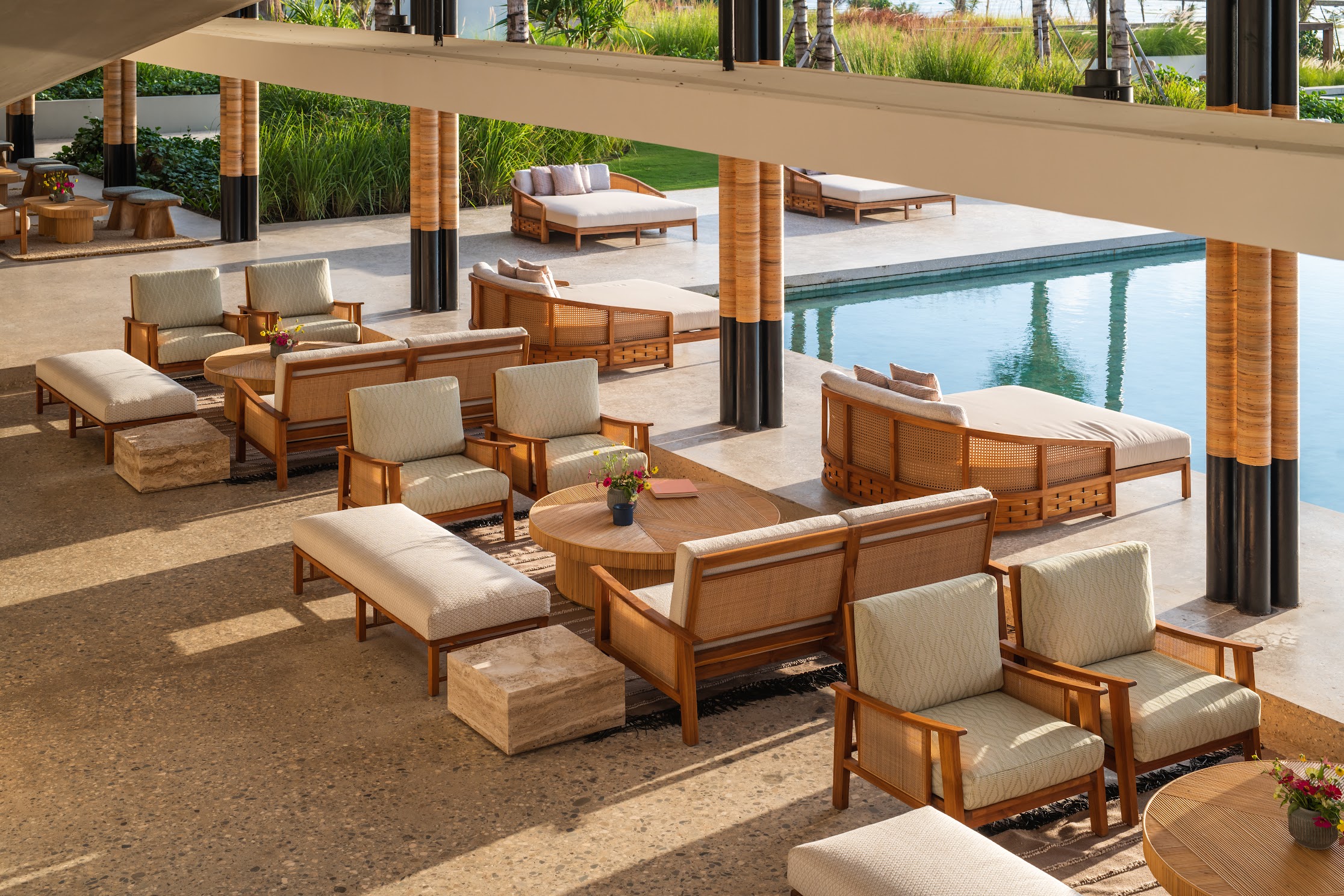 Image Credit: Cap Karoso
Having soft-opened in March 2023, and set to fully open this Autumn, Cap Karoso is the highly anticipated island getaway in captivating, off-the-radar Sumba. Comprising 44 rooms and 20 private and serene villas opening later this year, the eco-conscious resort has been conceived as a place for creators and explorers, united by their desire for community and connection.
An exciting series of art, cultural, and culinary residencies will bring a global line-up of celebrated chefs, artists, photographers, visionaries, and thought leaders to the island of Sumba, designed to encourage a form of cultural dialog between the visiting masters, guests, and local community.
EXEC is a highly curated business, lifestyle, travel, and hotel benefits program designed to improve the lives of busy executives.
EXEC Members receive preferred pricing and other benefits including upgrades, surf lessons, and a welcome cocktail at Cap Karuso.
Learn More
COMMUNITY ENGAGEMENT
The ethically minded French founders, Fabrice & Evguenia Ivara, first set their hearts on Sumba when they were captivated by the island's magnetic allure on their first visit in 2017. From the beginning of their journey, they have been clear on their mission of protecting Sumba's national treasures, and respectfully sharing them with like-minded travelers. Given the couple's strong ethos, Cap Karoso has been designed around three central pillars: meaningful community engagement, sustainability, and culture.
Passionately committed to working in harmony with the indigenous community, Fabrice and Evguenia sought local advice and involvement from the start. Along with the village heads, the couple hosted a ceremony for 600 locals to request ancestral approval for the project. Guests can expect complete immersion in the magic of Sumba with the introduction of bi-weekly cultural workshops held by a team of local guides, allowing curious guests to delve into Sumbanese heritage, from its unique Marapu religion, sacred architecture, traditions, and ceremonies.
CULINARY PROGRAMMING
Home to three restaurants – Julang, Apicine, and Beach Club – Cap Karoso offers a mix of reinvented Indonesian recipes, tapas-style Pintxos, and Mediterranean sharing dishes, introducing a modernized and refined culinary concept to the island while using the freshest of local produce and ingredients. As for the design, social spaces throughout have been carefully created to foster a sense of community and to spark conversation. Guests are encouraged to take a pew at common tables and welcoming spaces, all intended to create a like-minded community of travelers, visiting masters, and local experts.
A constellation of international talent and world-renowned chefs have already brought their creativity to Julang including Portuguese and Japanese chef couple Sakaya Sawaguchi and Gil Nogueira, who took over the kitchens for parts of July and August in 2023. Having perfected their skills at Le Garde Champe tre in the Champagne region of France, the couple are true believers in sustainable cuisine, for both the planet's future and the local economy, using farm-grown produce to create their celebrated creations.
Current resident chef from September 12th to October 11th, 2023, Alice Arnoux, originally from the oyster town of Arcachon on France's Atlantic Coast will return to her roots of seafood and farm-to-table cuisine, after training at Paul Bocuse's academy and rising through the ranks at the iconic Noma. Arnoux's menu will showcase hyper-seasonal produce from Cap Karoso's organic farm and fresh daily catch straight from the Indian Ocean.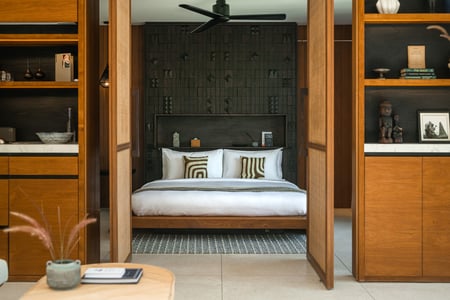 Numa Muller, a self-taught chef from the south of France will showcase his instinctive, refined, and creative cuisine from October 10th to November 30th, 2023. Having perfected his craft in the kitchens of Michelin-starred restaurants, Muller went on to disrupt the Dutch culinary scene with his innovative pop-up restaurant, Apartment K.
Romain Titschenko, a well-known name from the Paris food scene and former Top Chef France winner, will bring his signature French bistro ethos to Julang from December 1st, 2023 to February 29th, 2024. Titschenko's menu will marry French technique with ingredients sourced from Sumba, with wine pairing selected by his accompanying Sommelier.
Intrinsic to the guest experience is Cap Karoso's organic farm where almost all the vegetables, eggs, and dairy required in the hotel are produced. Set up by French organic agriculturalist, Philippe Guiglionda, and run by a local Sumbanese team, the farm is home to a school of agriculture for the local community to have access and education to eco-farming techniques.
ARTIST RESIDENCIES
Cap Karoso's multi-disciplinary artist residency program originated from the French founders' quest to bridge a cultural dialogue between the resort and the local community. Through the shared love of art, the program introduces the opportunity for creative collaboration between Sumbanese artisans and international artists, ultimately to connect with – and give back to – the local community.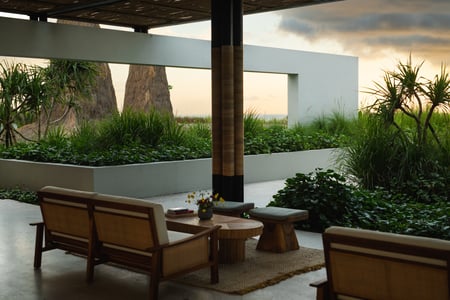 Most recently, residencies included the prolific French creative, Luce Coulliet, in July and August, 2023. Coulliet uses weaving techniques to create poetic sculptures from natural materials, connecting art with the environment around her. With weaving as one of the most culturally important crafts on the island, her upcoming residency at Cap Karoso will be deeply connected to Sumba and its traditions, as she explores the power of weaving through collaboration with local ikat-weaving artisans.
For several weeks in August 2023, French artist Leona Rose hosted an immersive residency combining meditative practices with art. Guests had the chance to join Leona for meditation workshops followed by drawing sessions along the gentle shore of Karoso beach, or the inspiring organic farm, allowing guests to unleash their creativity and channel the restorative energy of Sumba.
This autumn, French visual artist, Claire Prouvost, will bring her bold and colorful work to the island of Sumba from the 5th to 26th of October. Prouvost's expertise ranges from digital illustration and acrylic painting to large-scale murals and street art, exploring the complexity of relationships and human interactions. Throughout her residency, Prouvost will interact with guests and the local community to create a collaborative ephemeral mural in the neighboring traditional village of Waikaroko, inspired by the surroundings and cultural tradition of Sumba.
Esteemed British photographer, Caroline Irby, will arrive on the island on the 21st of October for a weeklong residency. Working primarily in documentary and portraiture, Irby is best known for telling stories with a focus on childhood and migration. She is passionate about photography's capacity to connect the viewer and subject, to link worlds that may appear disconnected. During her stay at Cap Karoso, Irby will be responding openly to the new environment through the lens of her Rolleiflex, her favorite instrument for reflecting the feel of people and place.
EXEC Members have the opportunity to experience Sumba and the new Cap Karoso resort through their exclusive benefits. For more information, visit www.capkaroso.com.