The Best Business Hotels in Dallas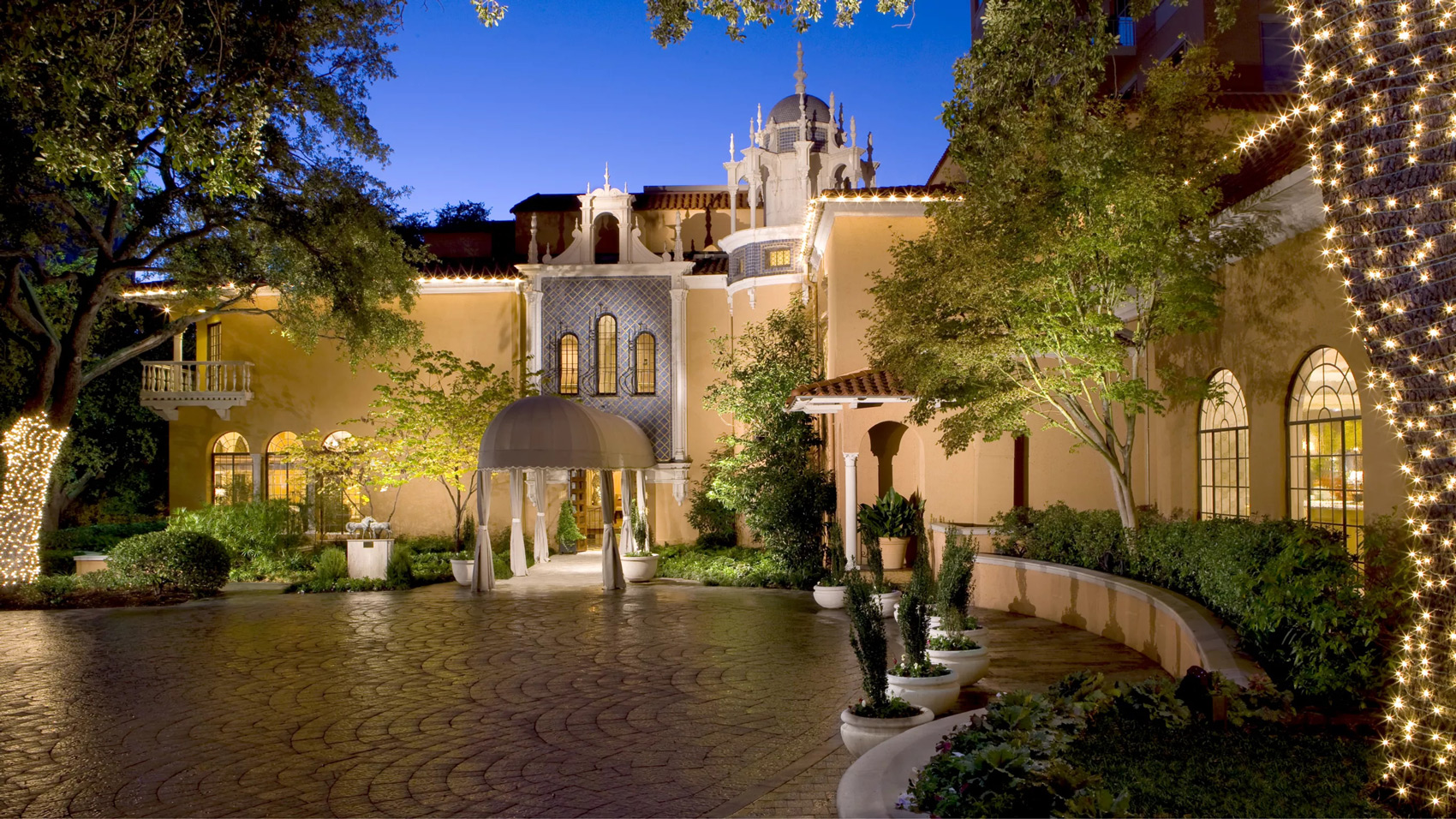 Image Credit: Rosewood Mansion on Turtle Creek
Teeming with restaurants and a variety of attractions, this Dallas is an attractive destination for vacations to the South. The Dallas-Fort Worth region is home to over twenty company headquarters, making it one of the largest concentrations of corporate command centers in the nation.
Nearly two dozen Fortune 500 companies, including the world's second-largest airline, American Airlines, call Dallas home. Combined with a rapidly expanding population and year-round sun, it's no surprise business travel to Dallas is in high demand.
Whether you're heading to Dallas for a weekend retreat or for business, finding a suitable hotel is essential to a successful trip. Below, you'll find a curated selection of the best business hotels in Dallas.
Factors to Consider When Choosing a Business Hotel in Dallas
COVID-19 Measures
The hotel industry has changed significantly since the pandemic disrupted travel norms. Ensuring your Dallas business hotel is taking the appropriate steps to mitigate the spread of COVID-19 is vital to your team's safety, and the success of your company.
Digitizing your entire hotel stay has been the primary strategy employed by hotels, to reduce person-to-person contact. Hotels have also decreased capacities in their restaurants and bars, and some only offer housekeeping visits by request only, to help guests feel safe.
Location
The DFW area, like most things in Texas, is expansive. Selecting a hotel with proximity to your meetings within this large metroplex is imperative. Being near the airport, various dining options, as well as your meeting sites will reduce your time on the road and allow for a more seamless business trip.
Health & Wellness
Hotels in Dallas feature fitness centers, spas, and even sound-proof suites. Prioritizing your mental and physical health while traveling is crucial, and these are some amenities to look for when booking your next business hotel. Request a corner suite for an even more peaceful night's rest—jetlag is difficult to avoid, but a serene sleep environment will help you adjust faster.
Flexible Reservation
Ensure your business hotel has a flexible booking policy. The pandemic has created an unpredictable travel environment, and the option to cancel or reschedule your stay is important.
Top Business Hotels in Dallas
Fairmont Dallas
Conveniently located in the heart of the Dallas Art District, the Fairmont is a sleek high-rise surrounded by numerous restaurants and bars. Featuring an on-site Starbucks, massage service, and contemporary fitness center, this property sets the standard for health and wellness.
Other amenities:
Complimentary WiFi
Valet parking
Rooftop restaurant, bar, and garden
Conference venue
Breakfast buffet
Outdoor pool
Contemporary fitness center
Hotel Vin - Dallas-Fort Worth
Conveniently located only minutes from DFW Airport and the Grapevine train station, this boutique hotel is a favorite for business travelers looking for luxurious space in an ideal location. With several dining options and an open-air bar, it's loaded with amenities great for any kind of guest.
Other amenities:
Complimentary WiFi
Valet parking
Onsite food hall
Live music in the bar
24/7 fitness center
Local shuttle
Several conference venues
Mint House Dallas - The Arts District
This tech-savvy apartment-style building is great for long-term stays or those looking for additional space. Perfect for art fans, Mint House Dallas is surrounded by some of the city's top cultural attractions and dining options.
Other amenities:
Complimentary WiFi
Fitness center
Outdoor pool
Complimentary parking
Full kitchen
Spacious living room
24/7 digital concierge service
The Ritz-Carlton, Dallas
This is one of the most luxurious hotels in all of Dallas, featuring full-service amenities that'll have your company's business travelers feeling like they're on vacation. Located minutes from the Cowboys Stadium, this five-star property welcomes guests from all around the world.
Other amenities:
Complimentary WiFi
Valet parking
Celebrity chef restaurant on-site
Full-service spa
City view suites
19,000 square feet of event space
Outdoor pool
Limousine and car rental service
24/7 fitness center
24/7 business center
Rosewood Mansion on Turtle Creek
This upscale hotel is actually a historic mansion, significant to Texas's history. The elegant Rosewood Mansion attracts leisure and business travelers alike. Only two miles from the Dallas Museum of Art, the hotel features several onsite dining options, conference venues, and suites with fully loaded kitchens.
Other amenities:
Complimentary WiFi
Valet parking
American and French cuisine
Outdoor pool and hot tub
Fitness center and sauna
Massage services
Mansion lawn
Virgin Hotel Dallas
Only two miles from the John F. Kennedy Memorial Plaza, this trendy hotel is located in the Design District of Dallas. With a coffee shop, rooftop pool, and exclusive club, Virgin Hotel is full of luxuries for business travelers to enjoy.
Other amenities:
Complimentary WiFi
Valet parking
Floor-to-ceiling windows
Rooftop terrace and pool
Daily social hour
24/7 fitness center
Several unique event spaces