Top Destinations for National Company Retreats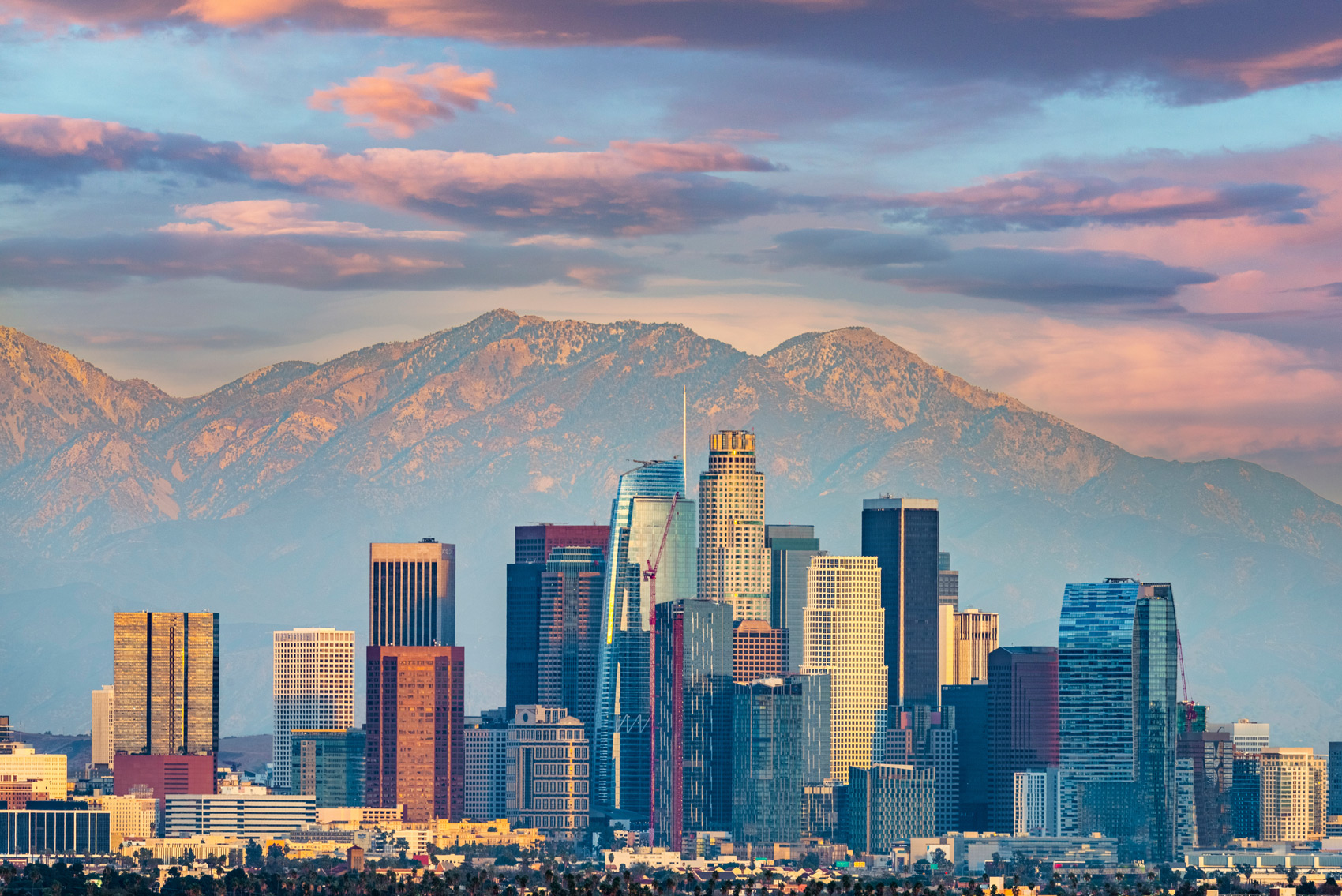 As work-from-home and hybrid work models become the new post-pandemic norm, corporations must ensure they do their best to promote team-building opportunities. While remote work has benefits, it restricts a team's rapport and makes company culture harder to cultivate.
For an office constantly exceeding expectations and cranking out brilliant work, nothing says "you're appreciated" like an exciting corporate retreat. Whether looking for spa treatments, hiking canyons, or beach bumming on white sand shores, the world is your office's oyster.
Choosing the right destination is one of the most critical factors when coordinating a company getaway. In addition, it's important to consider budget, proximity to the team, duration of the trip, and ensuring the goals and interests of the destination align with the company's philosophy.
Taking the team on an iconic retreat that inspires, rejuvenates, and resets their creative juices is a win-win for everyone involved. So we've rounded up the top retreat destinations in the United States for when you're looking for a weekend away to recharge everyone's spirits.
Read more here for tips and tricks for planning your next corporate retreat.
EXEC is a plug-and-play suite of tools and resources built to run a powerful premium member- or executive-focused benefits program.
EXEC Members receive preferred pricing and other benefits with many of the services listed below—and a good deal more—with an EXEC Membership.
Learn More
Los Angeles, California
Best time for retreat: February - May or September - November
Known for its balmy climate and miles of pristine Pacific shoreline, LA is one of California's hottest destinations for company travel. The Hollywood Hills are the perfect getaway for a morning hike, and the food scene is irresistible. Surfing, sailing, sunbathing, or taco sampling, the City of Angels has something for everyone.
Not only is the city built for entertainment, but LA is also a global business hub home to over 240,000 companies. Ranking among the largest economies in the world, it's no surprise that company-wide conferences and events are commonly hosted here.
Accommodations
The Line LA — Located in the heart of Koreatown, amenities include a two-star Michelin Chef-helmed restaurant.

EXEC Members receive preferred pricing.
The Hoxton, Downtown LA — Located on LA's Broadway, amenities include four beautifully designed rooms for private office events or meetings.

EXEC Members receive preferred pricing.
SLS Beverly Hills — A Beverly Hills icon, this is a Sam Nazarian luxury property perfect for those needing some retail therapy.

EXEC Members receive preferred pricing.
Loews Santa Monica Beach Hotel — A beachfront oasis, Loews Santa Monica is just what your company needs for a tranquil seaside escape.

EXEC Members receive preferred pricing.
Four Seasons Hotel Los Angeles Beverly Hills — Located amid DTLA's hustle and bustle, this 5-star property emphasizes physical and emotional well-being with its world-class spa and wellness suites.
Activities
Adventure IO — Coordinating a team-wide activity in a new city has never been easier. With Adventure IO, your company can enjoy unique experiences hosted by local experts, professional athletes, or brand ambassadors.

EXEC Members receive preferred pricing.
NeueHouse — Providing teams with private space for gathering and connecting, NeueHouse has locations in DTLA, Hollywood, and Venice Beach. So whether you're planning team-building activities or need to arrange a debrief, they've got you covered.

EXEC Members receive preferred pricing.
Griffith Park — Sunrise or sunset, a hike through one of the largest urban-wilderness parks in the country for the ultimate view of Los Angeles, is a must-do when coordinating a corporate retreat in LA.
Zuma Beach — One of Malibu's most popular shorelines, you and your team can soak up the sun and enjoy the turquoise waters of the Pacific Coast at Zuma Beach.
Las Vegas, Nevada
Best time for retreat: March - May or October - November
Sin City is a haven for corporate retreats and conferences, combining rocky landscapes of desert hills with neon-lit fortresses of slot machines. The Strip is lined with luxurious resorts, Michelin-starred restaurants, and adventures beyond gambling for every member of your team.
Whether celebrating a company-wide achievement or looking to lavishly onboard your newer team members, you can't go wrong with a corporate retreat to Las Vegas.
Accommodations
Virgin Hotel Las Vegas — Home to iconic Japanese cuisine at Nobu, this hotel is conveniently located only two miles from Harry Reid International Airport.

EXEC Members receive preferred pricing.
The Cosmopolitan of Las Vegas — This 5-star property is one of The Strip's most iconic buildings with views of the Bellagio Fountains.
Four Seasons Hotel Las Vegas — This luxe hotel is one of the only non-gambling and non-smoking hotels on the Las Vegas Strip, an amenity that may be necessary to meet company policy.
Caesars Palace — Roman-themed, this palatial hotel has all you need under one roof: dining, casinos, shopping, and poolside lounging.
Activities
Five Iron Golf — This high-tech and urban golfing experience is a fun and collaborative activity for the whole team. With locations in Vegas, Manhattan, Chicago, and Philadelphia, they feature best-in-class simulators, a full bar, a kitchen, and other games for non-golfers.

EXEC Members receive preferred pricing.
EXEC Private Label Tickets — Sin City is one of the best destinations in the world to catch a concert, sporting event, or any iconic performance. EXEC Private Label Tickets gives you access to an online ticket marketplace where you can score deals on last-minute events and shows of all kinds.

EXEC Members receive preferred pricing.
Wreck Rooms — A unique experience perfect for safely unleashing any pent-up stress, Wreck Rooms are an exciting activity to enjoy as a team…can replace with food tours if this isn't appropriate
Food Tours — Vegas is a haven for culinary indulgences and a foodie's nirvana. From Michelin-starred restaurants and elaborate buffets, to food trucks and cozy cafes, food tours will highlight the essence of gastronomy in Sin City.
Denver, Colorado
Best time for retreat: April - May or September - October
The best nature-focused corporate retreats always take place in Denver, Colorado. An incredibly bio-diverse destination, your team will have mountains, rivers, canyons, and 300 days of sunshine to soak up.
Escape the hustle and bustle of city life and embrace mother nature's peaceful wilderness as a team when you coordinate your next corporate trip to Denver. While remaining close to the airport and all the best dining, The Mile High City gives your company the best of both worlds.
Accommodations
Clayton Members Club & Hotel — With access to a private and exclusive member's club, library, and rooftop pool, this property is great for corporate meetings and events.

EXEC Members receive preferred pricing.
Kimpton Hotel Monaco Denver — This plush property is only ten minutes from Denver Union Station and two miles from the Colorado Convention Center.

EXEC Members receive preferred pricing.
Four Seasons Hotel Denver — Elegance and luxury is the standard at this posh hotel, located only a mile from the Denver Art Museum.

EXEC Members receive preferred pricing.
Activities
Hiking Tours — Perfect for the team in need of a breath of fresh air, a hiking tour with a worthwhile view at the end is a great test of endurance and patience.
ATVing — Get loose and speed through the rugged terrain of Denver's stunning outskirts atop your own ATV.
Conclusion
In a post-pandemic era where everything has become virtual, retreats may be the first time some of your team members are meeting, let alone spending time with one another. Choosing the right destination can truly make or break the experience. Recharge your team's motivation with an exciting getaway they won't forget.
Read more: How to Plan a Productive & Enjoyable Corporate Retreat