The Power of LinkedIn for Membership Organizations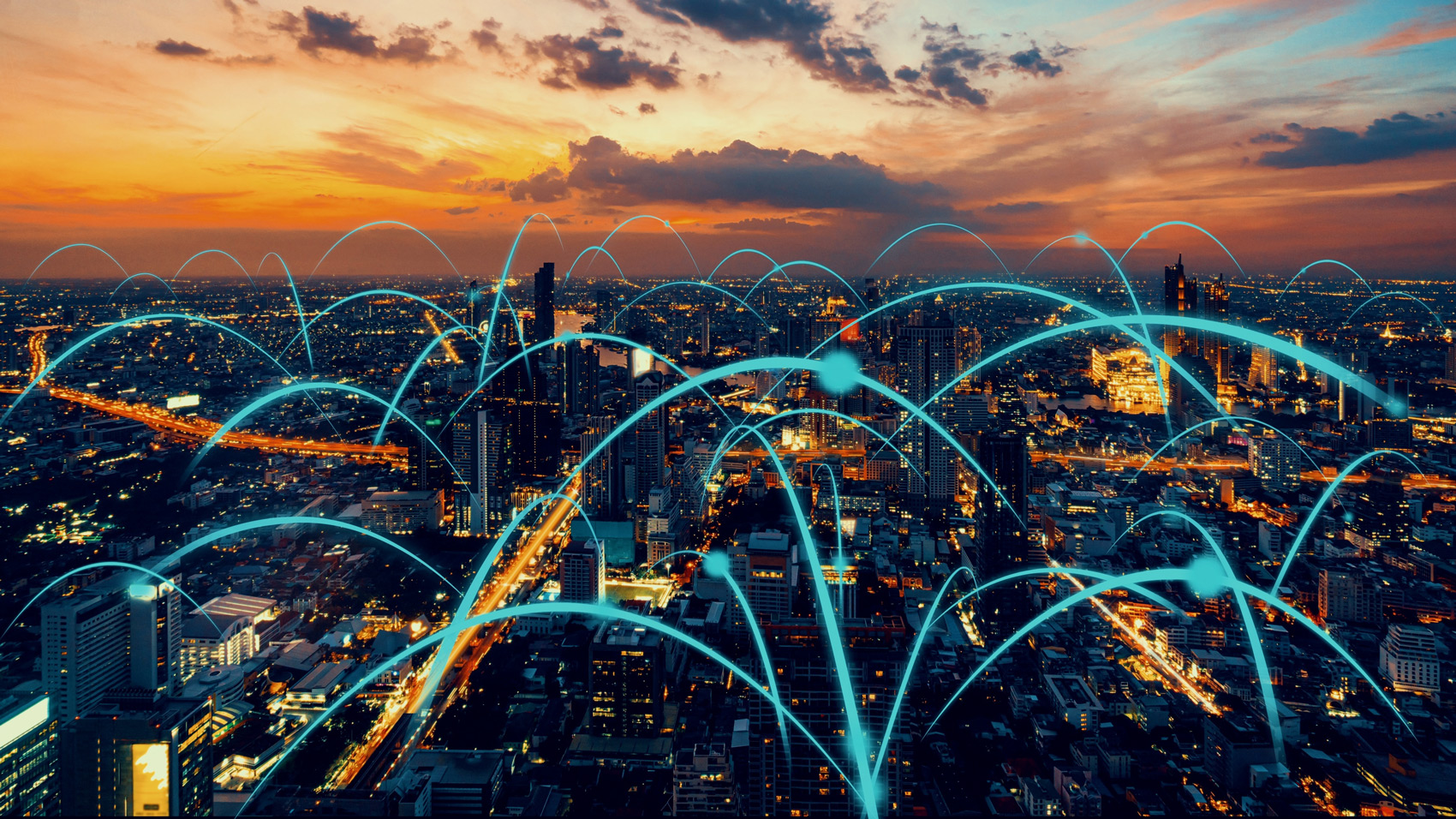 LinkedIn is the leading professional networking site for people looking for employment, business partners, and other solutions to their industry challenges. The platform is an excellent resource for connecting people, becoming a thought leader, and widening your network.
Traditionally, LinkedIn has also been utilized by membership organizations and associations as a way to help grow their community. The power and value of having an up-to-date LinkedIn profile lies in connecting with a wider network of professionals, expanding their reach and influence, and ultimately driving engagement and growth.
Many professionals use LinkedIn as a tool to keep their resumes up to date, but it's much more than that. It's about adding value to the network by sharing knowledge and expertise within the industry.
LinkedIn is an excellent tool for creating and nurturing relationships that lead to meaningful new memberships and engagement. Many great articles exist about how an individual can benefit from LinkedIn, but what about membership organizations?
This guide outlines a series of tips regarding creating and growing your association's LinkedIn profile, along with the top benefits of leveraging this platform.
EXEC is a plug-and-play managed benefits platform for executives, businesses, and organizations.
EXEC Members receive preferred pricing and other premium benefits across travel, lifestyle, business, and hotels. Learn more today.
Learn More
LinkedIn Profile Essentials
A LinkedIn profile may not be the most alluring social media platform, but it's undoubtedly one of the world's most trustworthy. Creating an account isn't quite enough — your association's profile should meet several criteria to ensure you're reaping the benefits. Use this checklist for maximum LinkedIn engagement and output:
Profile Photo & Banner — A profile photo and banner will lead prospects to make their first impression of your association. Be straightforward and unique while also incorporating logos within your banner. These images will get your page six times more visitors than those without! Moreover, ensure that the resolution and quality of your images are in line with LinkedIn's latest guidelines. We recommend exporting your images at twice the size that they will be displayed so that they always look crisp.
CTA & About Us — Photos will make a first impression, but your CTA and About Us section will retain their attention. Utilize simple and relevant terms to describe your association's mission and goal.
Build Your Membership Following — Encourage users to create LinkedIn profiles and ensure the organization's page, members, and board are all engaged.
Create Meaningful Content — Don't create your account and then forget it exists. Whether educational, professional, promotional, or just for fun, ensure your LinkedIn page is publishing and optimizing the content on a consistent basis. In addition, don't forget to include photos with your content, as posts with images get two times higher engagement.
Linking Your Profile — After you've completed your profile, link it to your social media templates, newsletters, and blogs, and also consider even adding it to your email signature.
The Power Of Networking
With over 800 million users spread across 200 countries and regions worldwide, the international reach and power of networking through LinkedIn are unquestionably global.
Networking is one of the biggest advantages of using LinkedIn for organizations, as it allows members to connect with potential collaborators, industry experts, and new clients. By leveraging LinkedIn's powerful search and networking features, members can expand their professional network and create new opportunities for growth and collaboration.
Members can create a tight-knit community within the larger network of their membership association, which can lead to greater involvement and active participation. The platform's ability to create a new dynamic in professional networking gives associations a tool for showcasing their accomplishments and bolstering the brand.
In addition, associations have a massive responsibility to advocate within their industry. LinkedIn's advanced search features and networking capabilities enable organizations to target specific individuals, such as decision-makers or industry executives, to connect with and engage. This can lead to new business opportunities, partnerships, and engagement with influential leaders.
Media Campaigning
Speaking of advocacy, LinkedIn is an excellent tool for promoting media campaigns when particular challenges arise within the industry. The platform allows first-party member data to be utilized to target Think Tanks, government officials, and policy-makers. This allows associations to connect directly with leaders on state and local problems while promoting their stance on the matter.
Credibility
Maintaining a strong, professional online presence is more important than ever in today's digital world, especially one where much of what's happening is virtual. By having a strong and complete LinkedIn profile, organizations can establish their professional presence on the platform while demonstrating their expertise and experience to prospective members, partners, and other stakeholders.
LinkedIn offers opportunities for organizations to showcase customer endorsements, recommendations, and success stories, which can further establish their credibility and reputation in the business community.
If the organization is connected with LinkedIn Groups designed specifically for the industry, organize discussions around interesting and relevant topics for members to engage with. This creates the perfect stage for your organization to demonstrate knowledge in the subject at hand while promoting valuable content on your page.
Moreover, having a large network of followers and employees with completed LinkedIn profiles can demonstrate the organization's reach and influence in the industry. This can be particularly beneficial for membership organizations' legitimacy, as it shows the size and engagement of their community.
Increase The Numbers
In the past, membership associations were limited to a few print publications like magazines and newsletters to reach out to their members and non-members. But with the advent of social media sites like LinkedIn, it's easier than ever before for organizations to have greater visibility and connect with as many people as possible.
In 2023 and beyond, it's critical that membership organizations develop a reputation for being active and engaged online. Without it, they're missing out on huge opportunities to boost member signups, and drive new business.
LinkedIn is a powerful tool for member recruitment, retention, engagement, and increasing web traffic to your website via the SEO tools built within the platform. By posting valuable content, your LinkedIn page will drive engagement to the association's website. This will introduce new members to your organization and its benefits, thus, potentially generating new leads.
Wrapping Up
After all, LinkedIn is a key tool for organizations, and using this platform will likely improve and enhance your overall online presence. Engage with other professionals, grow your network, and position yourself as an expert to attract more members to your association.
Read more here for our guide on The Top Social Media Tools of 2022.