Ditch The Merch - Reward With Memorable Experiences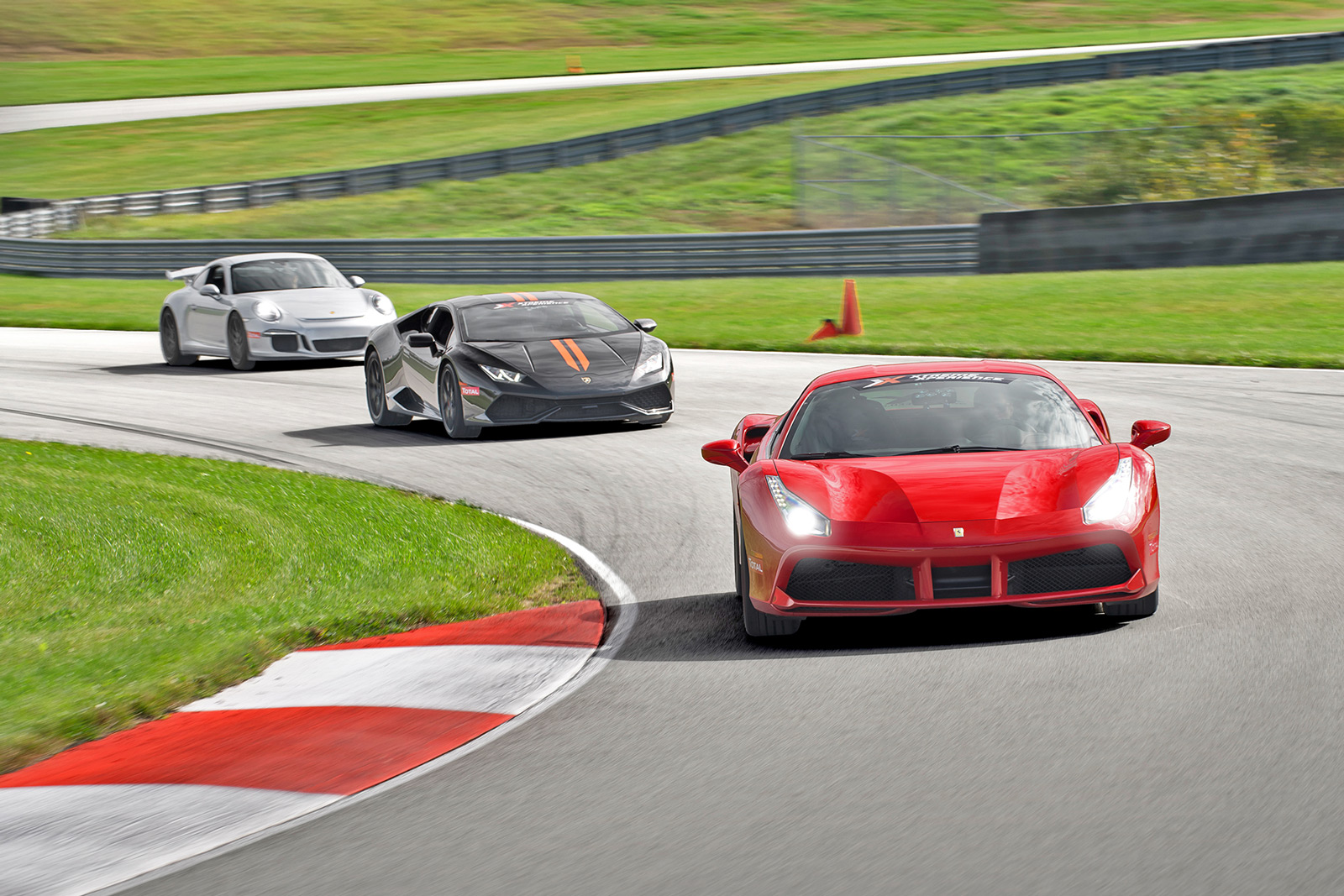 Image Credit: Xtreme Xperience
The season of giving is upon us; however, branded hoodies and coffee mugs are not at the top of everyone's list. When choosing a company gift for a client or rewarding the team with an appreciation treat, the traditional go-to's are lazy, uninspiring, and unsustainable.
Gifting someone is the perfect opportunity to strengthen relationships, be personable, and obviously, not be misconstrued as a marketing moment. And in recent times, many large corporations have recognized the lack of sustainability in logoed gear. For example, in 2021, Patagonia was one of the first companies to stop adding a logo to its apparel because it only reduces the garment's lifespan and contributes to a buildup of landfill waste.
It may seem like we're insinuating that all branded merch needs to go; however, that is not the case. There is a time and place for everything, but in this current corporate climate, the branded swag should be kept at a minimum — and, ideally, in the welcome package.
To create a more appreciative and valuable impression on your team or clients, take the memorable experience route. Whether it's a group trip, a one-on-one, or something they do with family, exciting activities and extraordinary experiences can make excellent gifts.
In this guide, we've curated a selection of luxury experiences and events to treat your most valuable clients and team members.
EXEC is a plug-and-play suite of tools and resources built to run a premium executive-focused benefits program.
EXEC Members receive preferred pricing and other benefits with many of the services listed below—and a good deal more—with an EXEC Membership.
Learn More
Adventure IO
What better way to enjoy a new experience than led by a passionate professional? Adventure IO is a unique platform that allows individuals to venture into new territories with local experts, brand ambassadors, and professional athletes. With opportunities around North America, users can wake surf in Charleston, mountain bike in Santa Monica, or kiteboard in Maui with Adventure IO.
Rated by Travel + Leisure, Outside, and Elite Traveler and partnered with Pendry, Slingshot, and Salty Crew, the company is widely recognized in the country. So if you know a client or employee who is going out of town or interested in a local excursion, an Adventure IO experience would be an excellent way to enhance their getaway.
EXEC Members receive discounted rates on instant book trips.
THE PLAYERS Golf Tournament
Exceptionally perfect for golf enthusiasts around the nation, admission to THE PLAYERS Championship is always sought-after and coveted every spring. Occurring on an annual basis, witness the PGA Tour's best in Sawgrass, Florida, when they compete for the ultimate title.
The exclusive PLAYERS Golf Tournament Experience includes a stunning and private hospitality venue for the week at The Marquees. Each section is climate-controlled, with a 500-square-foot patio and 1,000-square-foot indoor living space. Customized upscale food and beverage options are available and included in the package.
EXEC Members receive discounted package rates.
Read here for more of EXEC's Top Golf Courses in America.
Kentucky Derby Experience
Scheduled for May 2023, the Twin Spire at Churchhill Downs is where the world's finest thoroughbred stallions begin their battle for the Triple Crown. A unique idea for your most valued equestrian or a company-wide trip, tickets to the annual Kentucky Derby will surely be a hit for everyone.
Exclusive packages include tickets to the event, hotel accommodations at the Horseshoe Southern Indiana Hotel & Casino, and transportation in a private Mercedes-Benz Sprinter. Guests also have the option to upgrade packages for golf course access or special accommodations.
EXEC Members receive preferential base package rates.
Sushi by Bou
Ideal for foodies and sake lovers, Sushi by Bou is the perfect venue for an intimate dining experience for clients or employees looking to impress a loved one. With locations all across America, guests will enjoy a high-end Omakase in a small, speak-easy environment.
Served at a four or eight-seat counter and featuring the freshest fish, passionate chefs are prepared to create an unforgettable meal, personally guiding guests through each course. The world-class cuisine is always paired with handmade cocktails, imported sake, and rare Japanese whiskies.
Currently, Sushi by Bou is located at Hotel Lincoln in Chicago, Ani Ramen in Jersey City, Limelight in Chelsea, Sanctuary Hotel in Times Square, Hotel 32/32 in Nomad, and the Versace Mansion in Miami.
EXEC Members receive complimentary rolls and sake.
XTREME Xperience
Perfect for supercar aficionados and racers, this one-of-a-kind experience allows guests to enjoy the speed and thrill of some of the globe's fastest and most exotic vehicles. Founded by a group of car enthusiasts dedicated to making luxury cars accessible, Xtreme Xperience tours are now located in 40 destinations nationwide.
Gift a client or employee the chance to cruise in a large fleet of Ferraris, McLarens, Porsches, Lamborghinis, and Corvettes from the safety of a world-class racetrack. Hit the gas and enjoy the thrill of no speed limits or race car experience.
EXEC Members receive preferential booking and accommodations.
EXEC Private Label Tickets
Last but certainly not least, EXEC Private Label Tickets are an all-encompassing gift choice for those who are hard to treat. Whether it's floor seats to the last leg of a concert, courtside seats to a basketball game, or box seats to a baseball championship, the marketplace offers access to the toughest tickets at the best prices.
EXEC Members enjoy preferred pricing on live event tickets.