Tips To Master Your Next Sales Presentation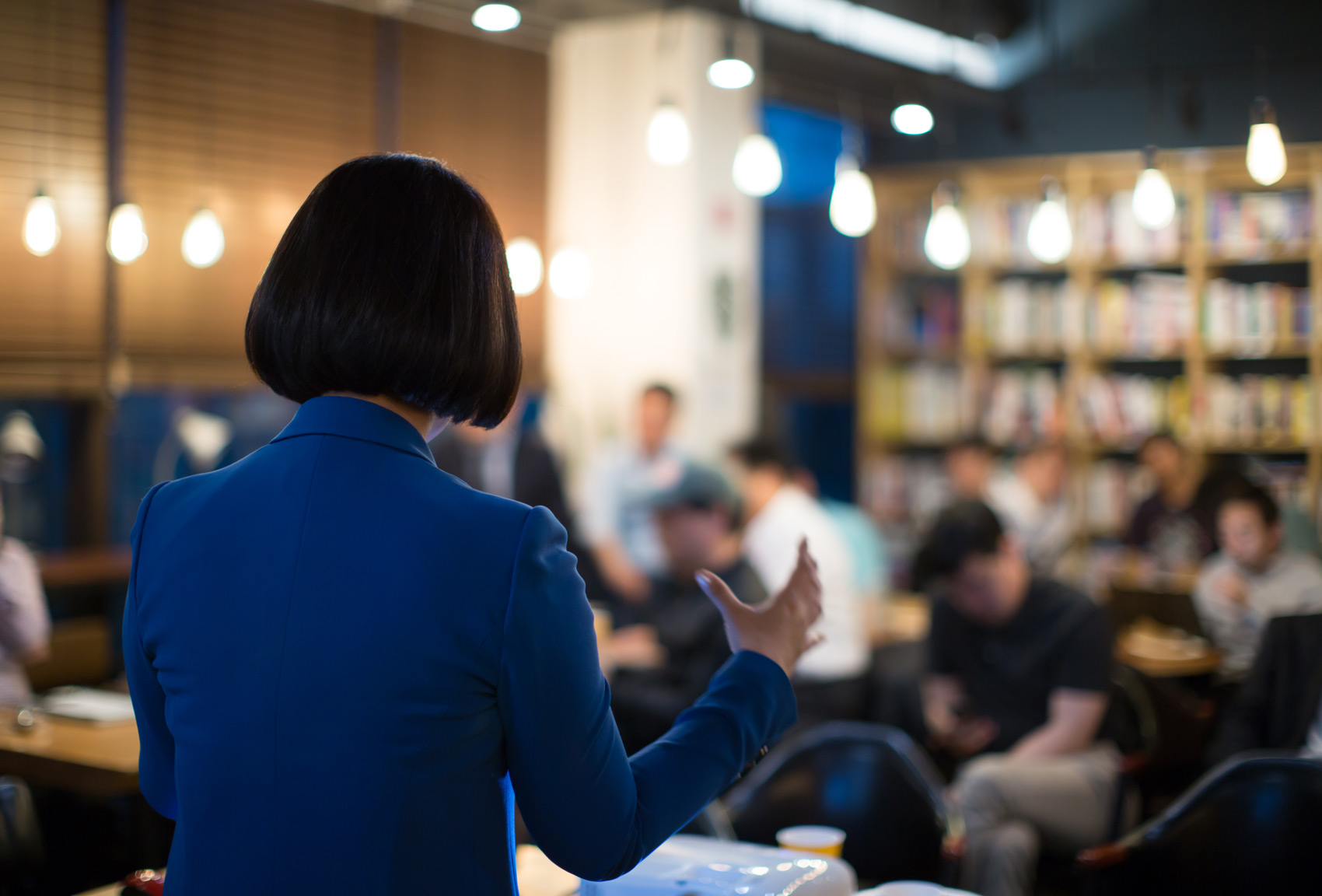 Years ago, sales representatives would hop from door-to-door with a big grin, hoping to convey their spiel before the door closed; today, the doors and spiels have evolved, and as a result, the art of selling has received a significant facelift.
Of course, everyone wants to close the deal. But between the AI-powered prospect lists, cold outreach, endless Zoom video demos, and having to pitch multiple high-ranking decision makers over multiple calls—creating a successful sales presentation can be anxiety-inducing and dreaded by many.
The traditional sales deck is no longer practical, and a one-size-fits-all template simply does not exist. Instead, to establish yourself as a trusted partner to prospects, your sales presentation needs to be tailored and custom-fit to the company you're pitching.
An effective presentation should include several key components to ensure you've made the most of your limited time. Executives receive countless offer and service pitches; yours should stand out amid the sea of competing proposals.
In this guide, we'll delve into the strategies and techniques that top performers use to deliver winning sales presentations. From crafting a compelling message to effectively engaging your audience, elevate your next pitch with these tips and tricks.
EXEC is a plug-and-play suite of tools and resources built to run a premium executive-focused benefits program.
EXEC Members receive preferred pricing and other benefits with many of the services listed below—and a good deal more—with an EXEC Membership.
Learn More
Key Components Of A Sales Presentation
Every sales deck needs the following vital slides. Ensure they are modified and tailored to the audience you're presenting.
The Challenge —

Determine and describe a problem that is impacting the company.

The Solution —

Explain how your product/service creates value by solving the problem.

The Specifics —

Include details about your solution through visual media, a demo, samples, etc.

The End Prize —

With numerical data from market testing, customer feedback, or reviews, this is where you should display the quantifiable benefits of your solution to their challenge.
Research & Personalize
When giving a sales presentation, nothing is worse than delivering a generic, cookie-cutter explanation of why a company should trust you. We cannot stress enough the importance of researching:
The brand

Its leadership

The industry

The company values

The company's strengths and weaknesses

The brand's history
With this information under your belt, you'll be able to tailor the presentation and personalize it to the degree that'll ensure you never lose their attention. We also suggest researching the executives that'll you'll be pitching to so that you can develop a fruitful rapport with them.
Prepare Your Presentation
After you've gathered all the helpful insight on the company you're pitching to, it's time to create your presentation. The following tips will help you prioritize and structure your data:
The Challenge should be your initial focal point, and The Solution comes after.

It's important to note that you're not pitching a product; you're pitching a solution. Executives won't think twice about zoning out mid-presentation when it's centered on how excellent your product is; keep them engaged by focusing on their pain points and how your product can benefit them.

Use your words — avoid filling the screen with text.

Text-heavy slides will bore, exhaust, and deter your audience's engagement in a heartbeat. Instead, aim to utilize text as a supplement to your voice, as this will also promote dialogue and ensure you maintain eye contact with your audience rather than the screen.

Don't forget the visuals.

Be sure to incorporate photos, videos, graphs, charts, and media. Visuals can not only better demonstrate data, but it's also more likely to be retained and remembered by your audience.

Differentiate yourself from your competitors.

Ensure you stand out by pitching a solution rather than a service or product. Avoid analyzing or acknowledging your competition's weaknesses; let your presentation differentiate your product from the industry's competition.
Look Good, Feel Good
The day has finally come, and it's time to pitch your product. Be sure to allocate time to prepare yourself, not only mentally but physically, because when you look good, you feel good.
Your appearance, tone, language, and demeanor are vital to a sales presentation. For example, should you wear a lab coat? Medical scrubs? Determine the appropriate attire for the occasion as you don't want to be underdressed, but you also don't want to be the only person in a full suit.
Wearing clean, well-fitting clothes and grooming yourself can create a positive first impression and demonstrate that you take your work seriously. Additionally, looking good can boost your confidence and help you feel more comfortable and poised while presenting. Remember that people often make snap judgments based on appearance, so it is worth ensuring that you look your best.
Keep Conversation Flowing
Engaging your audience is critical to a successful pitch.
Ask open-ended questions that encourage audience participation and dialogue; this helps keep people interested and provides valuable insights into their needs and concerns. Additionally, storytelling techniques and incorporating interactive elements, such as demos or polls, help maintain attention and make the presentation more dynamic.
It is also essential to be prepared to address any questions or objections that may arise during the presentation and to be able to pivot or adapt your approach as needed. In the end, follow up with your audience and continue the conversation to build relationships and establish trust, which can be crucial to closing a sale.
The Secret To Victory
Mastering a sales pitch requires a hefty toolbox of skills, resources, and drive; however, having a membership with EXEC takes care of some of the simpler things. From traveling comfortably with private flights and chauffeuring to retail brands that'll keep you looking sharp, EXEC is a plug-and-play collection of all you need to look and feel good for you and the whole team.
Wrapping Up
Mastering a sales presentation requires a combination of research, preparation, and the ability to engage with your audience effectively. By thoroughly researching your products or services and your target audience, you can tailor your presentation to their specific needs and interests.
Ultimately, the lifeline to an unforgettable pitch is the relationship between you and the customer. Focus on nurturing that, and you're sure to close the deal.