Best Gifts for Your Most Valuable Clients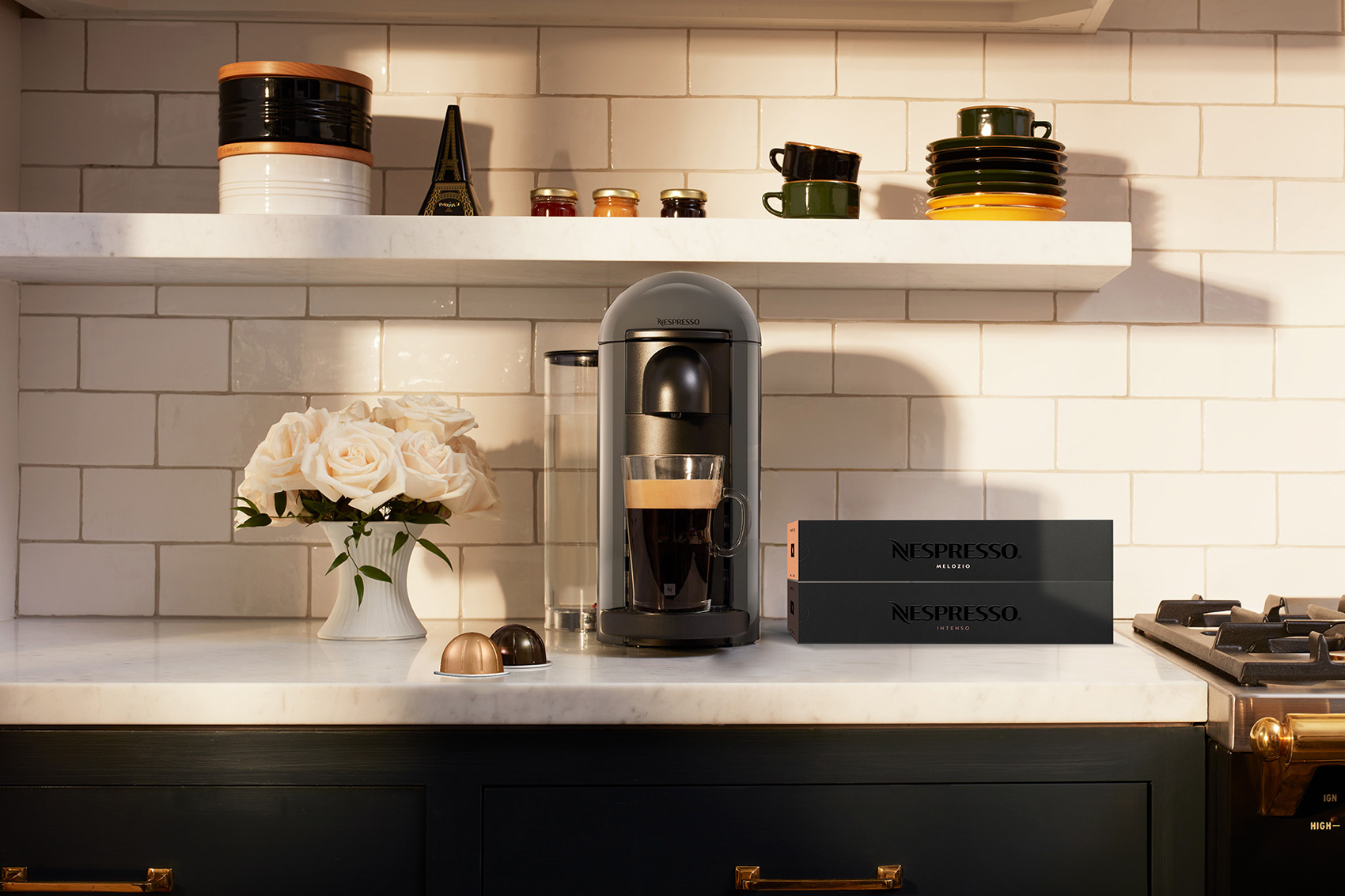 Image Credit: Nespresso
When showing a current or prospective client your appreciation, sometimes you need more than a nicely decorated basket of fruit. Gifts are an opportunity to enhance business relationships and combat churn. Therefore, taking the time to personalize what you plan to send is vital to make lasting impressions.
Maintaining professionalism, respect, and a leveled-playing ground is another essential element when gifting a client. Assess the purpose and timing of your gift. If you intend to send something to a group of people at a company, consider something that everyone can utilize, such as a catered lunch.
Avoid gifts they'll likely toss — minimalism is key here; no one wants any more clutter. In addition, leave the branded merchandise and swag for another day. There is a time and place for everything, and gifts should not be interchangeable with marketing material.
So whether you want to impress clients or promote a new idea, you need a thoughtful gift that's both unique, appropriate, and within budget — and we've got it covered.
Upgrade your executive perks program with travel and lifestyle benefits that speak to them and help retain top talent.
EXEC Members receive preferred pricing and other benefits with many of the services listed below—and a good deal more—with an EXEC Membership.
Learn More
Client Gifting — When to Give
Gifting your supervisors or peers within your organization is slightly easier than sending a gift to a client. Ensure your timing is appropriate to maintain professionalism and send a clear message.
Holidays (while remaining culturally and religiously conscious)
Thank you
New Year
Promoting new business or product
Introducing new associates or partnerships
At contract renewal or when a contract is signed
Client Gifting — What to Give
Getting to know your clients can make the gift-giving approach much easier, especially when your goal is personalized and not generic. We've separated potential ideas into different categories for you to reference next time you're on the hunt for the perfect gift.
Self-Care
Luxury Skincare
Opuntia Luxury Oils, starting at $66.00
This Mediterranean essential oil company fuses aromatherapy, skincare, and the art of perfumery into a single luxurious brand. Opuntia is a vacation in a bottle, with an exotic blend of prickly pears, red raspberries, avocado, rice bran, and carrot oils. The products are also infused with Geranium Bourbon, Neroli, and Spanish Sage. EXEC Members receive preferential pricing on all oils.
Massage Therapy & Wellness Services
Soothe, starting at approximately $150.00
Soothe is the world's largest on-demand wellness, skincare, beauty, and haircare platform. The membership gives users access to top-rated licensed professionals who will provide service in the comfort of members' homes. It's an excellent gift for those who enjoy massages or facials to destress and recharge. EXEC Members receive discounted rates on massage & wellness services.
Luxury Fragrances
Diptyque, gift sets starting at $144.00
As one of the most luxurious parfumerie Maison's on the market, Diptyque is a perfect gift for the holidays or New Year. Although they're most known for their candles, they also have luxury fragrances, home decor, and skin care. In addition, gift candle sets are available to custom-create with your client in mind.
Coffee & Espresso Machines
Nespresso, Vertuo starting at $179.00
Nothing says self-care like a strong glass of espresso. Nespresso machines are skillfully designed to intuitively deliver beautifully presented cups of coffee. With the touch of a single button, the machines execute a flavorful and robust glass of coffee each and every time. EXEC Members receive 30% Off Nespresso Vertuo Home Bundles.
Experience Seekers
EXEC Private Label Tickets
Whether the last leg of their favorite singer's tour or courtside to an NBA final, tickets to something your client has mentioned they enjoy is an excellent way to show you're listening.
EXEC Private Label Tickets are available exclusively for our members, providing access to wholesale secondary market tickets. In addition, we've eliminated broker fees, service charges, and marketplace fees so that you can find your favorite event tickets at any time of the season.
Kentucky Derby Experience
Scheduled for May 2023, the Twin Spire at Churchhill Downs is where the world's finest thoroughbred stallions begin their battle for the Triple Crown. A unique idea for a valuable client, tickets to the annual Kentucky Derby is a gift they won't forget and something your company can consider doing in collaboration with your client. EXEC Members receive preferential base package rates.
PLAYERS Golf Tournament Experience
Especially exciting for avid golf enthusiasts, the PLAYERS Golf Tournament Experience is another way to show your client how much you appreciate them. Situated on one of the nation's most prestigious golf courses, THE PLAYERS Marquees provides you and your guests with the most exclusive golf setting. EXEC Members receive preferential base package rates.
Read here for more of EXEC's favorite golf courses in America.
Because an EXEC Membership opens the doors to a list of highly curated rewards and perks, it serves as the perfect gift for your favorite executive clients. From luxury travel to lifestyle benefits, the program provides members with preferred rates on a broad range of coveted products and services.
Rather than traditional branded merchandise, this guide illustrates gifting some of EXEC's most memorable and unique experiences.
Conclusion
Whether a holiday or a simple thank-you, gifting your clients is an excellent opportunity to complement your relationship with your executive clients.
Read more here for our 2022 Gift Guide - The Best Gift for Executives.