Executive Retention Strategies: How To Retain The C-Suite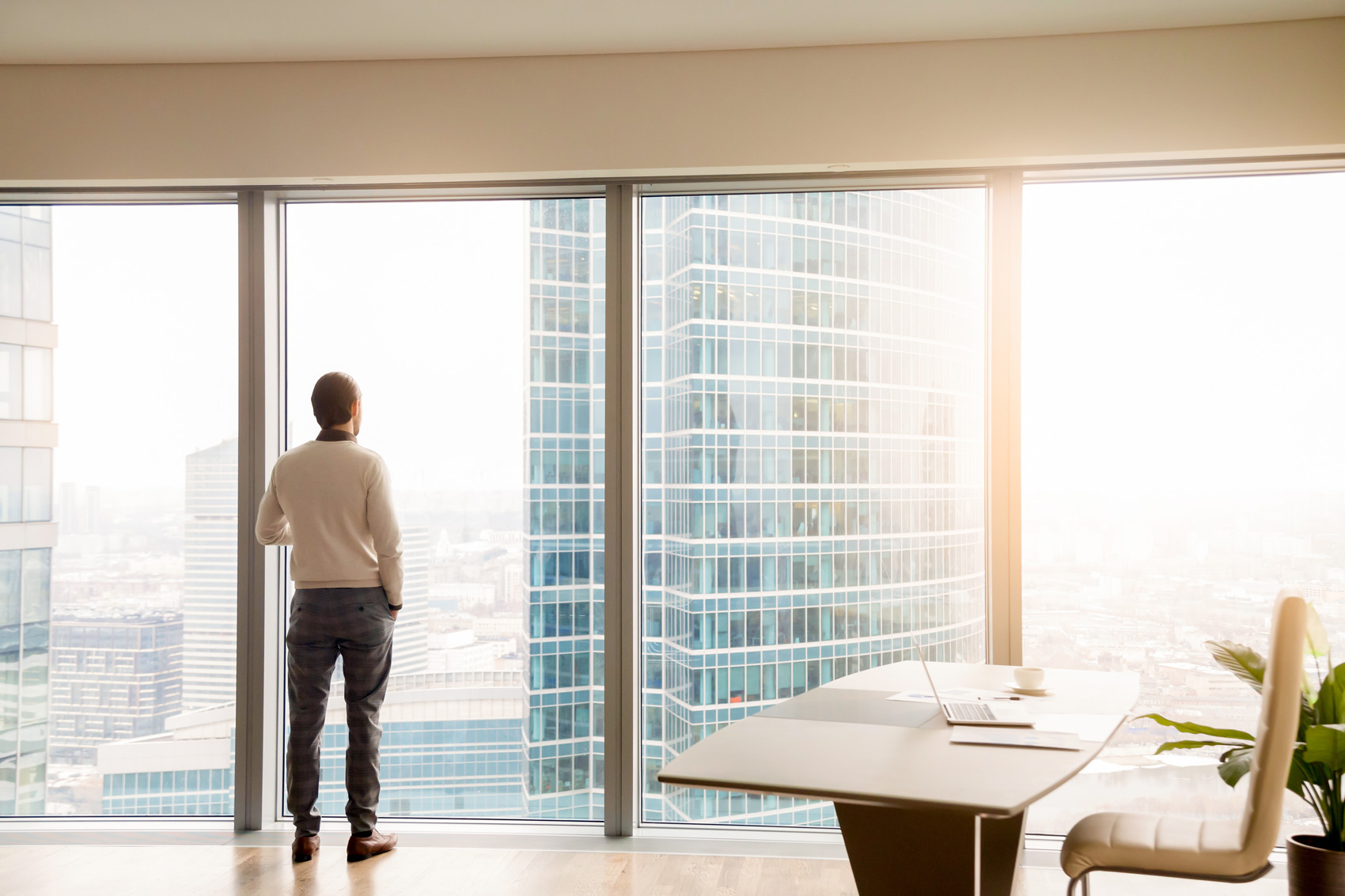 The numbers are in, and it's clear that The Great Resignation is not exclusive to just employees, with a wave of executives also leaving the workforce, or strongly considering it. Data from a Deloitte study found that about 70% of the C-suite are legitimately considering quitting their job for a position that better supports their mental and physical well-being. In fact, 81% of the C-suite claim that improving their well-being is more important than advancing their career.
The departure of C-suite members is a critical hindrance to a company's growth, especially when their exit dominos into the resignation of other senior-level staff who may have been the best candidates for the role.
The pandemic hasn't made recruiting or retaining talent any easier, especially with so many positions transitioning to work-from-anywhere. Moreover, with the stock market tumbling, supply chain interruptions, and relentless inflation, mental wellness among the C-Suite is taking a backseat. Senior executives across the board are bracing themselves for the ripple effects that COVID-19 and The Fed's response have had on their businesses.
In addition, those who have hunkered down for so many years are seeing their 401k(s) and stocks crashing, fueling their desire to find a new venture. Whether for economic or personal reasons, more and more C-Level professionals are heading for the door.
Keeping all this in mind, senior executive retention strategies need to be re-evaluated, concentrating on mental and physical wellness. We've curated a list of CEO-focused methods to preserve your company's headmost talent.
EXEC is a highly curated hotel, travel, lifestyle, and business benefits program designed to improve the lives of busy executives.
Contact us today to learn more about adding EXEC to your arsenal of executive retention strategies.
Contact Us
How To Retain Your Company's Top Executives
Tailor Your Retention Strategies
It will be no surprise that senior executives who've given numerous years and exceptional effort to a company will not be tempted by generic and standardized retention tactics. A one-size-fits-all approach is typically futile in persuading a diverse group to stay with the company. Instead, corporations should spend more time and effort customizing their incentives to the C-suite's needs and wants.
If you recognize a potential flight risk, investigate immediately. Discover the executive's reasoning for considering departure and make an effort towards resolution.
Retention Grants
Money can't buy happiness, which is why we've listed tailoring retention strategies as our first recommendation. If CEOs are fundamentally unhappy with their current roles, a retention grant may, at most, secure you a warm body; however, you need more than that from an executive.
Retention grants are a great tool for those searching for economic incentives, providing cash or equity grants above the standard long-term incentive bundle. However, directors must dig deep and investigate what's pushing senior executives towards the door before offering any type of monetary award.
Cash and equity alone may not be the golden ticket to retaining your top talent and can even backfire in cases where unhappiness is entirely unrelated to compensation and benefits.
Sabbaticals & Mandatory Vacation
While many work from home, it's become harder to separate work life from personal life and truly unplug. Offering sabbaticals are an excellent loyalty-builder for your senior executives, proving the company is genuinely invested in the mental well-being of their talent. In addition, sabbaticals provide extended time for rejuvenation and recharging, an overall benefit to both the company and senior leadership.
Mandatory vacation is another perk that promotes personal time, ensuring executives are not suffering from burnout. It also encourages a healthy work-life balance as many find it difficult to pause the round-the-clock grind even during their time off.
Promoting Mental & Physical Wellness
Company benefits that encourage and promote a healthy lifestyle come in handy when an executive's dissatisfaction is related to their mental and physical wellbeing. The following self-care benefits are great perks to help retain your top executives:
Calmerry — An online counseling platform, Calmerry pairs you with a licensed and verified therapist for text or video sessions that work around your schedule. The subscription-based program utilizes evidence-based approaches and is an excellent solution for anyone with an on-the-go lifestyle.
EXEC Members receive 35% off any subscription.
Soothe — A multi-national wellness program, Soothe is the world's largest on-demand platform for relaxation and self-care. It offers access to a wide range of licensed professionals, including massage therapists, estheticians, cosmetologists, and barbers. Conveniently, they come to you whenever and wherever you may be.
EXEC Members receive 25% off all massage & wellness services.
ClassPass — Promoting fitness and physical activity, ClassPass provides access to thousands of world-class spas, salons, studios, and gyms. Whether looking for a manicure or a HITT class, prioritize your health with one mobile app. This subscription is exceptionally ideal for business travelers who are always on the go but want to maintain their beauty and fitness regimen.
EXEC Members receive 15% off monthly ClassPass plans.
Bleisure Travel & Private Clubs
Bleisure travel is a new trend and a great way to incentivize executives, uniquely combining leisure with business trips. A GBTA report found that a seamless travel experience overwhelmingly influences employee retention, recruitment, and results, and 79% of business travelers claim it impacts their overall job satisfaction.
Private clubs are another excellent retention strategy that provides executives with a bespoke experience. Again, it's essential to custom tailor your retention packages to each individual. For example, a Privatus or Dormie Network membership is top-tier for avid golfers on your team.
Wrapping Up
Ensure your packages are personalized to each executive, approach monetary rewards with caution, and be sure to encourage physical and mental wellness. With the mass exodus of C-suite members, now is the time to reconsider retention strategies to ensure senior leadership and top talent remain within the company.