How to Get Corporate Travel Discounts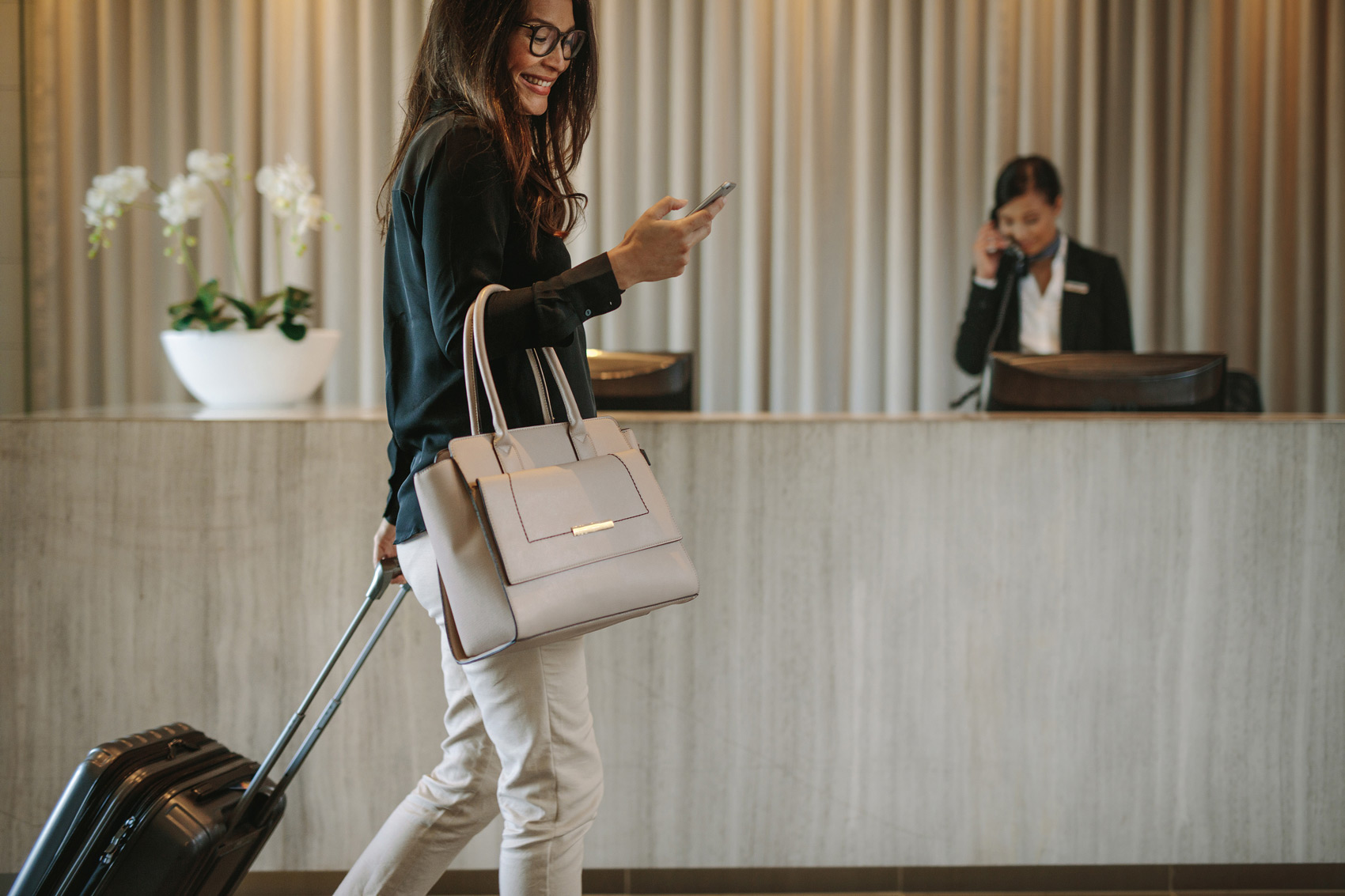 Corporate travel is slowly resuming to normal levels, after being placed on pause due to the pandemic. Between airfare, car rentals, and lodging, these expenses can easily add up, chipping away at the company's travel budget.
With an up-to-date business travel policy and the following guide on reaping the benefits of corporate discounts, companies and their team members can maximize rewards and save on personal and business trips.
Types of Corporate Travel Rates
Several types of corporate travel rates are available to ensure you're keeping travel costs to a minimum, including the following:
Airline Loyalty & Frequent Flyer Programs
Benefiting both the airline and the company, frequent flyer programs, as well as corporate flight discounts, are a great way to keep costs down, especially for regular business travelers.
Airline loyalty programs work with companies to create tiers of membership benefits, allowing businesses to choose what works best for them based on their demand for travel. These packages come with different levels of discounts and services, such as flight upgrades and lounge access.
If corporate travel is regular within the company, many airlines allow you to connect your personal frequent flyer account with a business account. This in turn allows individual employees to rack up points for future use on personal trips!
EXEC is a highly curated hotel, travel, lifestyle, and business benefits program designed to improve the lives of busy executives.
Reap the benefits of our negotiated, preferred pricing seconds from signing up—and inquire to learn more about purchasing blocks of memberships for multiple team members.
Apply Today
Corporate Hotel Rates
Whether you're booking a block of rooms for a convention or a single suite for an individual, corporate hotel rates and discounts can be negotiated and then utilized — and in some cases, for personal trips too!
Similar to airlines, when companies are loyal to certain hotel brands, discount codes are offered to provide business travelers with a pre-set rate.
Utilizing a third-party travel management platform can help connect businesses to hotel and airline companies to create a relationship for discounted client use. Corporate travel coordinators can also shop around and negotiate rates and benefits with specific hotel chains that are known to meet the company's travel needs.
Not only will businesses save on lodging, but benefits such as extended check-out, early check-in, and complimentary breakfasts can also be negotiated as part of the company's package deal.
Car Rental Discounts
Many reliable and popular car rental companies provide corporate discounts to maintain customer loyalty. Depending on where your business typically conducts travel, in suburban towns or busy cities, partnering with a rental company can help reduce the overall cost of travel.
Having a corporate car rental rate not only provides you with a discounted price tag but travelers may also get access to other benefits including vehicle upgrades and fuel vouchers.
Top Tips For Getting Corporate Discounts
Partnering with airlines, hotels, and car rental companies for corporate travel is a great way to stay within budget. Incorporating particular brands in the travel policy provides both travel coordinators and employees with a consistent and transparent guide to their next business trip.
Here are some of the best tips and tricks for obtaining a competitive corporate discount and saving money on your next business trip:
Leverage EXEC
You can skip the research, negotiation, and heavy lifting outlined in this guide by tapping into our highly curated business travel and hotel benefits program. EXEC was designed to upgrade the lives of busy executives, and offers preferred pricing and exclusive perks to its members.
For an added boost, many of the tips in this article, such as brand loyalty programs, can be stacked on top of EXEC's perks. EXEC can even help you elevate yourself to elite status with select travel brands.
Shop Around & Research
Allocate a decent amount of time to shop around, obtain quotes, and compare prices for airfare, hotels, transportation, and other miscellaneous expenses. Determine which particular airline or hotel chain is a good fit for your employees and reach out to them for a discounted corporate offer.
Negotiating & Matching
Don't be afraid to negotiate the terms, benefits, and rates offered by these companies. Many hotel chains, airlines, and rental enterprises may be willing to match other offers you've received. Loyalty is ultimately beneficial to businesses and travel companies.
Maximize Credit Card Benefits
Signing up for and utilizing business credit cards is a great way to maximize the perks and ultimately lower the cost of travel. Book all travel-related expenses on these credit cards to get lower rates, accrue points, and get access to airport business lounges.
From miles and cash back to more leg room and free luggage, there are dozens of perks for employees to take advantage of when using a corporate credit card.
Loyalty Programs
Most airlines, hotel chains, transportation services, and even dining options provide some version of a loyalty program. These benefits and discounts can then be combined with corporate rates.
VAT Reclaim
When left unclaimed, businesses lose millions of dollars every year on VAT. There are several travel platforms in the industry that take care of recovering funds spent on VAT during business trips — saving you the administrative headache and the money!
Deductibles
While tax deductions are not discounts, it's important to maximize these deductions to your company's benefit. Per the IRS, the following are considered tax-deductible when traveling for business:
Hotel
Transportation, including ground, air, tolls, fuel, and parking
Any workspace/office rental fees
Non-entertainment related dining
Laundry/dry cleaning
Equipment rental
Non-deductibles are any extravagant personal expenses, as well as travel expenses for indefinite business assignments away from home.
Wrapping Up
Utilizing corporate discounts and maintaining an up-to-date business travel policy are essential to staying within the company's travel budget.
While remote work has become the new norm the world over, business travel is still required in certain cases, and leveraging these tips will help your company save money and make the most of its corporate travel.