The State of Business Travel Post-COVID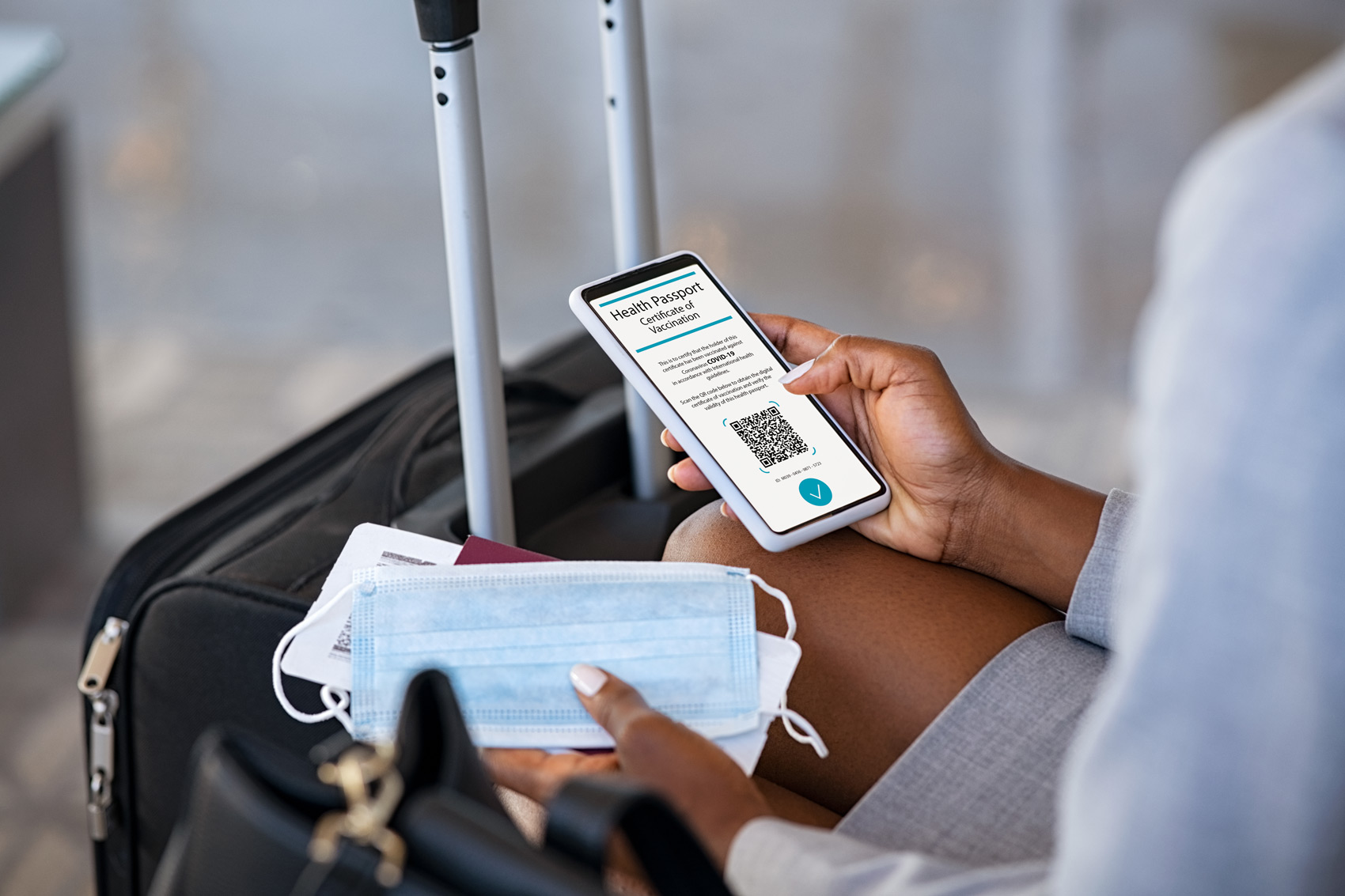 With COVID-19 regulations and mandates changing rapidly, navigating the worlds of business and even leisure travel is often uncharted territory. As borders continue to open, companies have a new set of standards to consider when arranging travel for their employees.
The Return of Business Travel. Is Your Company Ready?
While Zoom calls and remote positions have become the new norm and the road to recovery remains long, there is indeed a light at the end of the tunnel. The following is a guide to business travel in a world forever changed by COVID-19.
Navigating Business Travel in the Midst of a Pandemic
Whether you're a travel manager for your company or an executive leading a corporate retreat, long gone are the days when you could just pack your luggage and book a flight. From proof of vaccination, quarantining on arrival, 24-hour COVID-19 testing, and unpredictable flights, the layers of business travel have never been this painstaking.
Below are several tips for arranging a successful business trip:
Private Travel
Commercial flying in a post-COVID era can be chaotic. Private travel provides you with a more stable and secure flight schedule. Social distancing is a key factor to consider—private jet charter flights allow you and your team to avoid lengthy security lines and crowded terminals.
Travel Budgeting
When managed efficiently, corporate travel remains within budget and overall, maximizes productivity. Start off by tracking travel expenses, allocating funds where you'll receive the highest ROI, and aim to reap the benefits of any business reward programs your organization is eligible for.
Flexible Reservations
Airline, hotel, and car rental policies generally provide exceptions to their stringent cancellation policies in the event your trip is impacted by COVID-19. Regardless, double-check these policies and consider paying a small premium for a more flexible option, if one is available.
Stay Informed
While domestic travel across the United States is fairly lax and stable as of writing, international COVID-19 regulations are constantly evolving. Remaining in the loop regarding new mandates and travel policies is key. Providing your team with a pre-travel checklist to ensure every requirement has been met before takeoff saves the company time, and money while keeping everyone safe.
Interested in upgrading your business travel? Apply for an EXEC Membership to see why over 15,000 members have joined.
Apply Today
Keeping Yourself Safe & Comfortable on Your Next Business Trip
Taking a cautious and prepared approach to traveling keeps you safe and comfortable during your business travels.
Keep the following in mind when packing for your next business venture:
Hand Hygiene: Simple yet incredibly effective — washing your hands and avoiding high-contact surface areas has been proven to reduce the exposure to and transmission of COVID-19. When hand-washing isn't viable, use sanitizer, and avoid touching your face when traveling.
Priority access at the airport: Several services are available to allow you to bypass long security lines at the airport. TSA PreCheck, CLEAR, and Global Entry are all great programs to consider joining before your next business trip.
Mask Up: In high population areas or cities where COVID-19 rates are high, wear a face mask and adhere to all local and federal regulations.
Utilize Airport Lounges: Travelers who are frequently on the go can benefit from airport lounges, allowing you to refresh and recharge while avoiding the terminal's busy crowds.
Invest in comfort: A quality pair of earplugs or headphones goes a long way. Business travels can come with jetlag and a night of peace and quiet is essential to your productivity.
How the Hospitality Industry is Keeping You Safe
COVID-19 has forced the hotel industry to change, and for the better. Committing to cleanliness and safety ensures hotel staff and guests are always kept safe. The following is a list of efforts hotels have utilized to mitigate the spread of COVID-19.
Sanitization Stations
Touchless alcohol-based sanitizing stations have increased tremendously in all public areas of hotel property.
Disinfecting Common Areas
Areas of high population and surfaces frequently touched by others are disinfected and regularly monitored for compliance.
Testing Requirements
For large events and conferences hosted on hotel property, many properties require COVID-19 testing and/or vaccination proof to ensure guest and staff safety. Even if it's optional, many properties provide on-site testing facilities or rapid tests for events of this nature.
Digitizing Your Stay
From contactless check-ins, digital keys, and contact tracing, hotels have reduced the need for contact and increased operational efficiency.
Reduced Capacity in Restaurants and Bars
Reducing the maximum capacity, introducing touchless menus, and promoting outdoor seating have helped reduce the spread of COVID-19.
How Airlines Are Keeping You Safe
The airline industry took a massive hit when the pandemic began, however, with innovative technology and a concerted effort, these are some ways airlines are combatting COVID-19.
HEPA Filtration System
Providing the aircraft with fresh air every few minutes, these state-of-the-art circulation systems have now been installed in almost all planes worldwide.
Aircraft Hygiene
Between high-intensity UV light, virus-killing chemicals, antibacterial foggers, and cleaning armies to manually disinfect every surface, planes are decontaminated after each and every flight.
Masking Up
In the United States, masks are no longer required for airline staff or passengers, but you are still more than welcome to wear one.
Modifying Food & Beverage Service
Some airlines have eliminated food and beverage services on flights that don't meet certain distance criteria, while others have created "all-in-one" snack and water packages. This reduces the amount of contact with others as well as the risk of COVID-19 transmission.
Conclusion
Overall, companies have changed the way they navigate business travel in response to the hotel and airline industry. Client safety should be the number one priority when arranging any kind of company travel.
For additional COVID-19 information and travel advice, please visit The Centers for Disease Control and Prevention.