Top Things to Consider When Creating a Business Travel Policy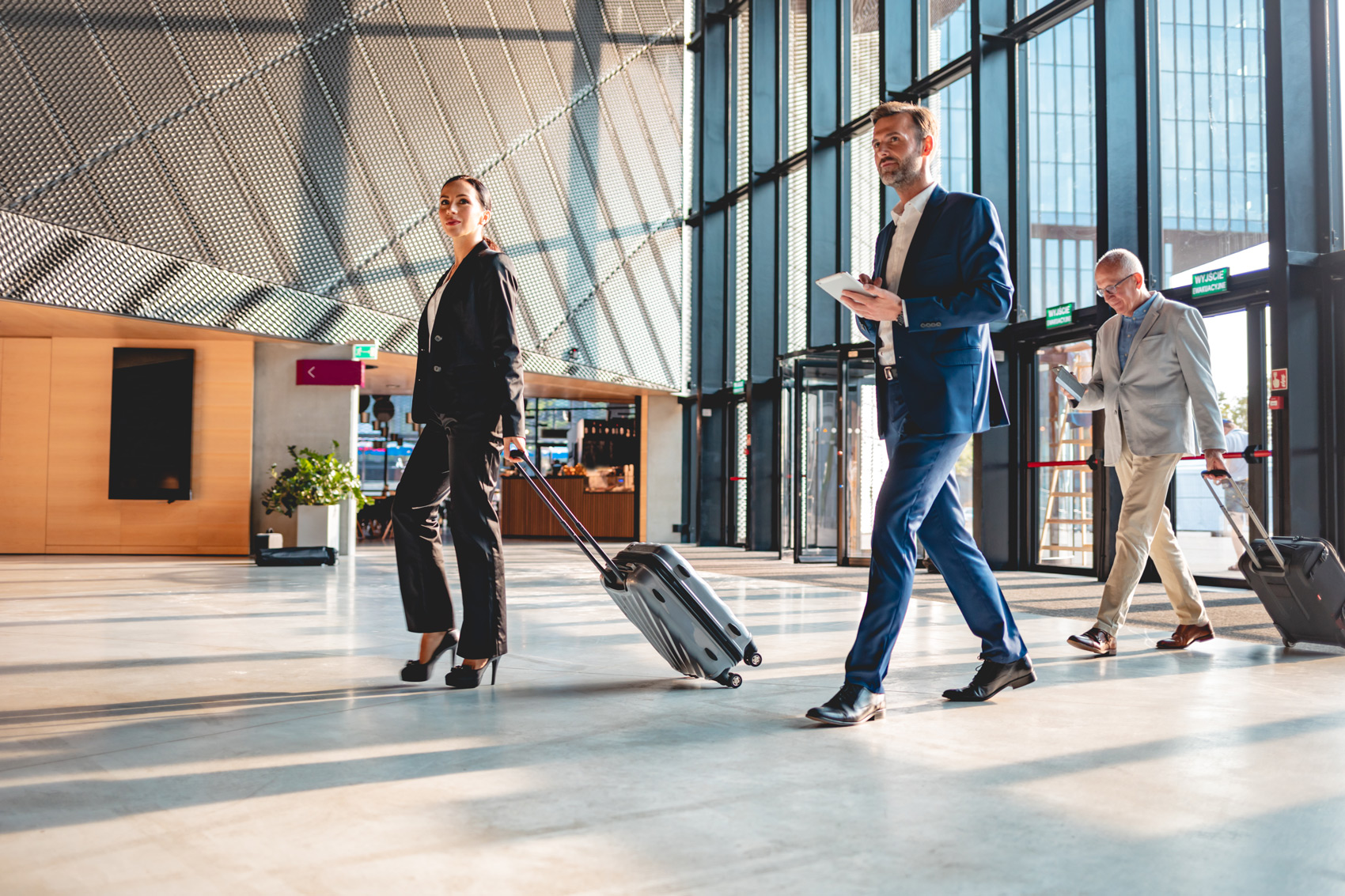 With the disruption the pandemic caused throughout the hospitality and travel industries, navigating corporate travel in 2022 can be arduous and cumbersome. Existing corporate travel policies are often obsolete or do not reflect accurate information, and many companies are playing it by ear.
Outdated or simply non-existent, a robust travel policy is essential to any business that relies on its team traveling for work. More important is keeping it up-to-date to reflect your company's policies and procedures, and current mandates and regulations across your organization's travel destinations.
What is a Business Travel Policy?
A business travel policy is essentially a company's rule book for any corporate travel, outlining policies and procedures for employees to refer to. Generally drafted by an executive that manages operations, travel, or finance within your company, it should designate a coordinator for all travel arrangements, making one point of contact available for travelers to connect with.
Having a corporate travel policy provides the business with a set of guidelines for some of the following components of travel:
Approval process for travel requests
Safety and security protocols
Budgeting and expense reporting requirements
Process for reimbursement
Preferred airlines, hotels, car rental companies, etc.
EXEC provides its members with preferred pricing, status and other exclusive perks with an array of hotel, airline, and other travel partners. If your organization is planning a corporate travel program, learn more about how EXEC can add value here.
Apply Today
Why is a Business Travel Policy Essential?
The benefits of a corporate travel policy are plenty, keeping the focus on what actually matters —the progress and overall success of the organization.
The following are advantages of an up-to-date travel policy:
Keeping Your Employees Safe:
Whether it's COVID-19 or ensuring the general safety of traveling employees, a policy provides safety and security guidance, as well as protocol for emergencies. This is particularly important for international travel, where your team is far from home, and subject to the laws of another nation.
Compliance With the IRS
Both the employer and employee must remain in compliance with the IRS, and maintaining a business travel policy helps ensure that's the case. According to the IRS, a business expense should meet two conditions:
The expense must be relevant to the business or trade.
The employee must be carrying on trade that's a required expense that may help the company profit.
Proper policies regarding expense tracking and management will help to ensure compliance with tax laws and prevent an accounting mess at the end of the year.
Budgeting
A travel policy outlines approved and disapproved expenses, along with how to report expenses for reimbursement. Outlining the preferred airlines, hotels, and car rental companies can allow companies to participate in reward programs that benefit both the business and employee.
Employee Satisfaction
Streamlining all arrangements, setting proper expectations, and delegating a travel coordinator for any questions or concerns helps keep business travel smooth. Having a set of policies and procedures also makes employee compliance easy, creating a more enjoyable business trip.
Essential Components of a Business Travel Policy
Here are some of the most critical components when building a corporate travel policy:
Safety Measures
Between the pandemic and the general safety of any traveling employee, a portion of the policy should outline safety procedures. National and international COVID-19 guidelines, which are constantly changing, should be reflected here. Whether it's quarantining on arrival, vaccination requirements, or testing policies, properly educating employees before travel will help ensure the health of all travelers.
Travel Approval Process
If business travel requires prior authorization, the process for approval requests should be clear and readily accessible at all times. Whether planning is weeks or months in advance, or advance notice is limited, employees should be privy to the procedures to request and plan any corporate travel.
Security Measures
Whether it's maintaining client confidentiality or keeping personal information safe, travel policies should include a section to address any possible security guidelines that employees must adhere to. Consider designated working spaces, public WiFi vs. VPNs, and ensure all electronic devices remain secure.
Expenses and Budgeting
Define what is considered a valid expense, as well as what is reimbursable, and how to report those expenses. Several mobile applications are available to ease the process of keeping track of travel expenditures.
Miscellaneous Expenses
Miscellaneous or personal charges generally occur on business travel trips, such as flight and hotel room upgrades, transportation upgrades, and other personal entertainment. These elements should be clearly defined as reimbursable or not in the travel policy.
Preferred Vendors
Partnering with airlines, hotels, or car rental companies for reward programs can benefit both the employer and employee. Choosing a preferred vendor for each element of travel helps keep arrangements concise and maintains a relationship with those companies.
Entertainment Guidelines
Whether employees are entertaining themselves or clients, it is essential to outline expense expectations. Transparency with regards to meals and alcoholic beverages should be clearly stated in all travel policies.
Travel Insurance
While travel insurance may have been neglected in years past, it is now more important than ever to select a corporate travel insurance policy to cover employees who are abroad. Having coverage no matter where in the world you travel will keep employees and employers at ease in the event that medical care is required.
Communicate and Debrief
After the business travel policy is completed, distribute and make it readily available to all your employees. Whether it's included in the booking tool or expense reporting system, it should be easily accessible for anyone to refer to at any time, even while traveling.
Set up workshops and pre-travel meetings prior to departure to discuss the policies and provide a space for any questions or concerns that travelers may have. Upon return, debrief with the team. Determine what was done exceptionally well and what could be improved on for future business travel as employee feedback is essential to an up-to-date and successful travel policy.
Conclusion
A business travel policy is most effective when communicated thoroughly and updated as necessary. Keeping employees safe and in compliance ensures the focus remains on the overall purpose of the trip and the company's main goal.