Blogging: A Marketing Gold Mine For Your Association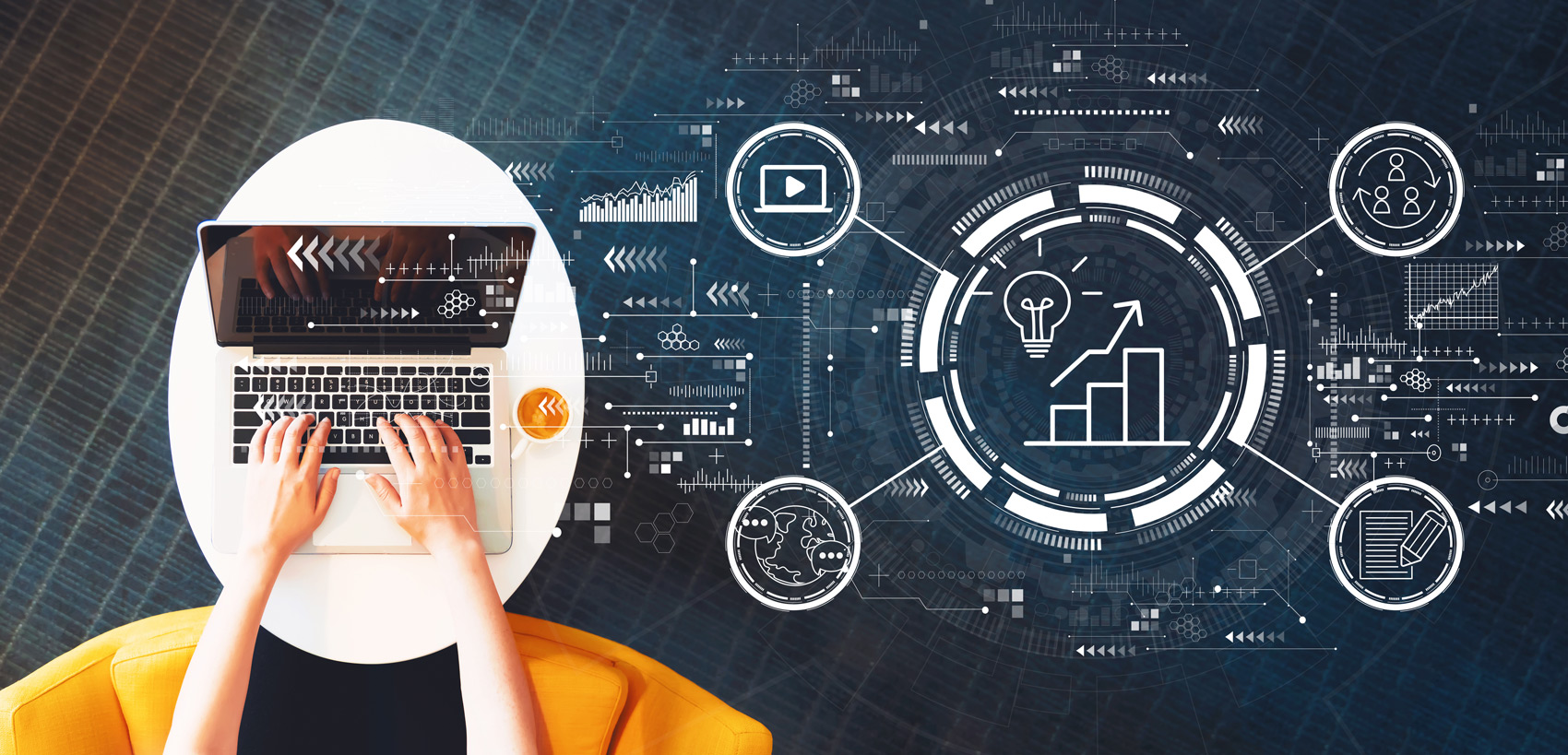 Blogging is not a novel concept. However, despite its humble beginnings in the "blogosphere," in 2023, it's an extremely powerful communication and marketing tool for associations and businesses, the world over. The expansive reach of the internet has created more significant opportunities for association marketing professionals to reach their members and target markets.
Now, in the digital-first era, organizations and associations are starting to see that sharing content on their blogs is a valuable strategy that can no longer be ignored — all you need is a sense of creativity, a commitment to delivering value, and a keyboard!
Blogging is both an art form and a powerful, data-driven marketing tool, as it allows you to build an audience from the comfort of your own virtual space. Learn how it can improve your organizational visibility through storytelling, add tremendous SEO value, increase membership retention, and grow new memberships with targeted lead generation.
EXEC is a plug-and-play suite of tools and resources built to run a premium executive-focused benefits program.
EXEC Members receive preferred pricing and other benefits with many of the services listed below—and a good deal more—with an EXEC Membership.
Learn More
Priceless SEO Value
In the early days of the internet, directories and legacy search engines ruled the land. For a while, there was little influence that website owners had over their sites and search traffic.
Then, search engine optimization (SEO) became mainstream. Suddenly, you could get your website on the first page of Google by writing about specific topics and using the right keywords in your content.
As search engines such as Google and Bing become increasingly sophisticated, their algorithms become more and more focused on providing users with fresh, up-to-date, authoritative content, rather than simply providing a list of websites that contain specific keywords. A blog is one of the most straightforward ways for a business to publish and disseminate this content.
In order to create the most SEO value and get credit with search engines, blog posts should:
Use specific SEO-targeted keywords, phrases, and meta-descriptions

Be relevant to the product/industry/association

Maintain a high standard of quality

Contain at least 500 words: longer-form content consistently ranks higher when users are looking for authorities on a particular topic.

Contain links to other existing content within your website

Be a solid source of information to be linked to from other websites
Link Building
As mentioned above, inbound links or backlinks are essential to make the most out of your blog in Google's eyes. These elements in a blog are among the 200 most important factors the Google algorithm considers when ranking a site on its result page.
Link building is vital to SEO and should be implemented in the blogs you create. Incorporating links for authoritative websites serves as a vote of confidence or recommendation from other sites. This ultimately signals to search engines that your blog/website is trustworthy and you're an expert in the field.
In addition, blogging will create opportunities for others to share the link to your blog — potentially leading to viral traffic and powerful market growth.
Drive New Members & Engage Existing Members
Blogging is for more than just business. It's quickly becoming the primary way people receive information about their wants and needs. The majority of people in the United States—over 90%—use the internet to get information about their interests, and over 60% of adults in North America use blogs to stay abreast of the news. That number is expected to continue growing from now on. People love to share what they know, and if your association wants to reach a wider audience, consider starting with a blog.
Your association can create content that will help attract new members while serving as a platform for current members to engage further with your organization. A successful association blog will keep members informed about trends in your industry, new products or services offered by your company, upcoming events, and educational opportunities. It should also include a 'members only' section that allows users to register for events or receive discounts on products and services offered by the association or its partners.
Branding & Credibility
An association's blog can be used to create brand awareness and consistency, which is something that every organization seeks. The content on your blog can paint an image of who you are and what you stand for to your members and potential future recruits. It's also a way to create and promote organic content that doesn't feel like an advertisement.
Blogging also increases your credibility and trustworthiness. It offers the unique opportunity to give readers a look behind the scenes of your association or enterprise. By sharing insights and featuring knowledge from industry professionals, you're inviting them to experience your brand on a more personal level, strengthening the bond between you and your audience.
The Bottom Line
While many associations provide blogging and social media guidance, they often fail to evaluate the true value of blogging as a marketing tool. Blogs provide one of the best opportunities for relevant, high-visibility, ongoing content that can lead your association's way into perpetuity.
It is a free strategy to boost your association's visibility, raise its profile as an industry leader, and help promote membership, event attendance, and other revenue streams. It can also serve as a repository of valuable content, helping to attract new members even when the association isn't actively recruiting.
Read more here for a list of EXEC's Top 2023 Business Blogs to invest your time in.