London's Best Hotels for Business Travel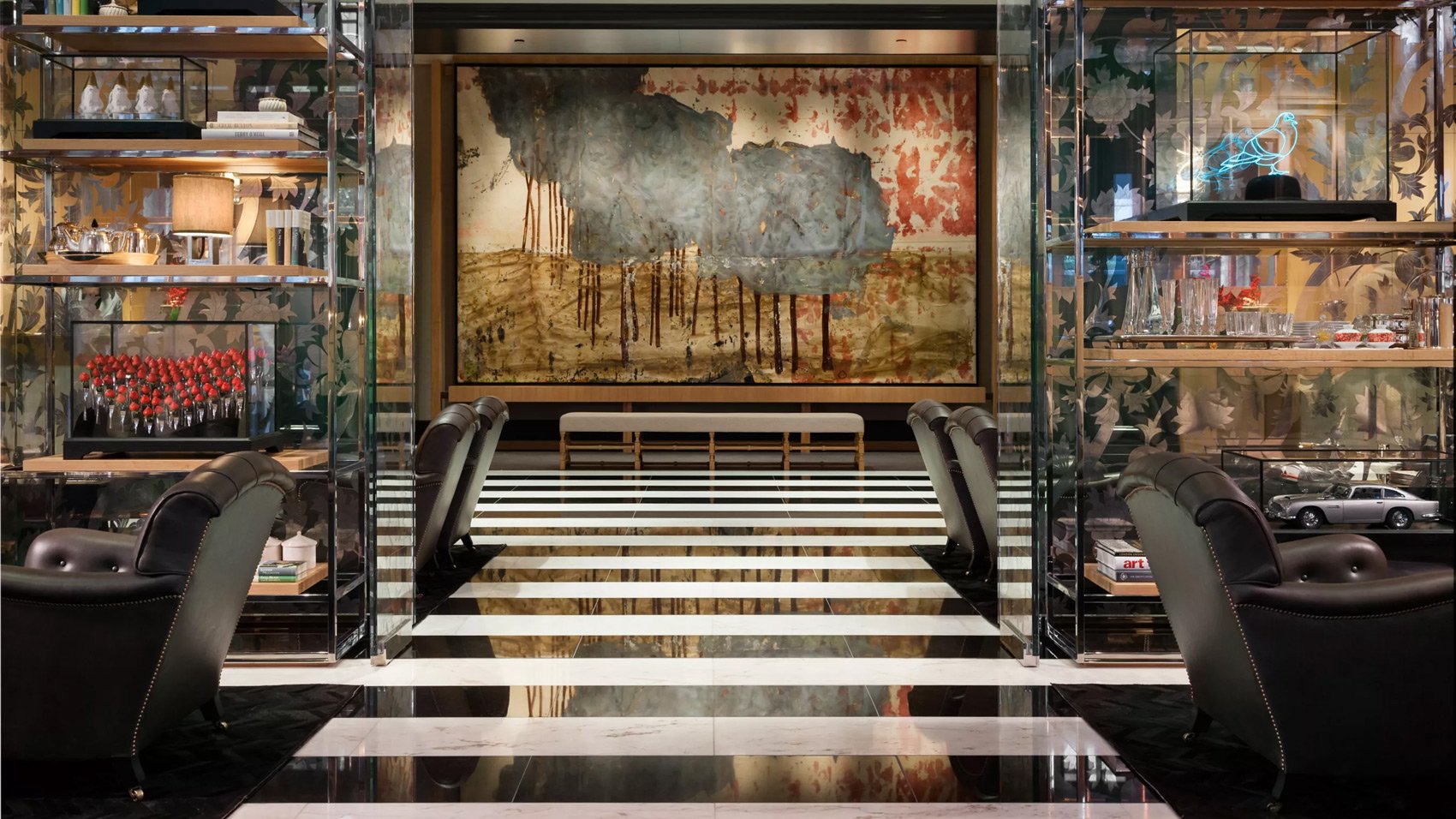 Image Credit: Rosewood London
London is one of the largest financial centers in the world, attracting business travelers in droves each year. The UK capital is home to the largest technology cluster in the EMEA region, as well as one of the globe's most influential stock exchanges.
Business isn't the only factor drawing travelers to this city—its diverse population and renowned attractions make this a great choice for a much needed vacation from work, as well.
Important Factors in London Hotels for Business Travel
COVID-19 Safety Measures
As borders begin to open back up and international travel resumes, it is imperative to ensure your business travel is safe and in line with local laws, both foreign and domestic.
The hospitality industry has adapted and evolved significantly as a result of the pandemic, with new measures in place to keep travelers safe and healthy. From contactless check-in to reduced bar and restaurant capacities, the health of you and your team should be a priority when choosing a hotel for your next business trip.
Hotel Location
Traveling internationally can be overwhelming. When traveling to London for business, selecting a hotel in a safe, enjoyable, and convenient location is crucial. Whether you stay on-site or venture into the city for meetings, consider the surrounding attractions, restaurants, and nightlife before choosing where you'll stay for the night. From Canary Wharf to King's Cross, London is brimming with popular areas perfect for work and entertainment.
Transportation & Nearby Parking
Whether you valet, self-park, or use a private taxi service, nightly parking fees can add up. Ensure your hotel provides on-site parking, reasonable rates, and the option to reserve in advance. London is one of the most connected cities in the world, with infrastructure built to serve business travelers. Proximity to public transportation and shuttle services are great amenities to look for when booking your hotel.
Peace & Quiet
Jet lag and the inability to get a good night's rest due to a noisy environment is a horrible way to begin your business travels. Nothing is worse than losing hours of precious sleep before a critical meeting you're due to attend the next morning. Look for soundproof hotel rooms and maybe even a corner suite to ensure a night of peace and quiet.
EXEC is a highly curated hotel, travel, lifestyle, and business benefits program designed to improve the lives of busy executives. Learn more about our unparalleled benefits for business travelers.
Apply Today
The Top Hotels in London for Business Travel
The Beaumont
This five-star, independent hotel first opened its doors in 2014, in London's iconic West End. The Beaumont is known for its old-world elegance and charm, complemented by start-of-the-art technology. The Beaumont features a host of amenities for business travelers visiting London, including a 24-hour gym, and an incredible spa.
Other Amenities
Several bars and restaurants on-site
Spa with a gym, marble plunge pool, sauna, and steam room
On-site hair dressing and grooming services for men and women
Private dining room seating up to 45 people
Great Northern Hotel
A boutique property located in King's Cross, this Victorian hotel is perfect for business travelers due to its location adjacent to the King's Cross train station. Acoustically soundproof and loaded with five-star services, The Great Northern Hotel will ensure your productivity is maximized.
Other Amenities
Several bars and restaurants on-site
Grand business center
Blackout curtains and soundproof suites
Complimentary WiFi
Complimentary in-room entertainment packages
Bicycle rental
Nearby parking
Mandarin Oriental Hyde Park London
A luxurious property only minutes from the Knightsbridge tube station, this English-style hotel is perfectly suited for both business and leisure travel. Opulently designed by the renowned Joyce Wang, The Mandarin Oriental offers a timeless experience with a tapestry of five-star services.
Other Amenities
Complimentary WiFi
Airport transportation
Grand conference venues
Two upscale restaurants
Daily afternoon tea
Luxe spa
Butler service
Mondrian London Shoreditch
Opened by hotelier Michael Achenbaum, this exclusive property is perfect for business travelers looking to enjoy the regal experiences London has to offer. Featuring a member's club, co-working space, private boardrooms, and a plunge pool, Mondrian London Shoreditch is a top choice.
Other Amenities
In-house Tattoo Studio
Rooftop terrace and pool
Private meeting space
24-hour fitness center
Cycling and yoga classes
Private members-only club
Rosewood London
Lavishly restored in an Edwardian castle, this luxurious estate is one of the capital's most coveted properties to stay in. Exuding elegance, opulence, and royalty, your business travels will be refreshingly complemented by the grace of The Rosewood London.
Other Amenities
Personalized butler service
Michelin-starred dining
Luxe spa
Complimentary WiFi
Complimentary breakfast
Proximity to the Royal Opera House
Grand ballrooms and meeting space
YOTEL London Clerkenwell
A high-tech and low-touch hotel in the Clerkenwell neighborhood, this property is a short walk from the Barbican tube station and only a mile from the British Museum. Featuring efficiently designed 'super-smart' rooms, this is an economic option for business travel in London.
Other Amenities
Komyuniti Restaurant and Bar
Complimentary WiFi
Fitness center
City view rooms
Continental breakfast