The Best Business Hotels in Boston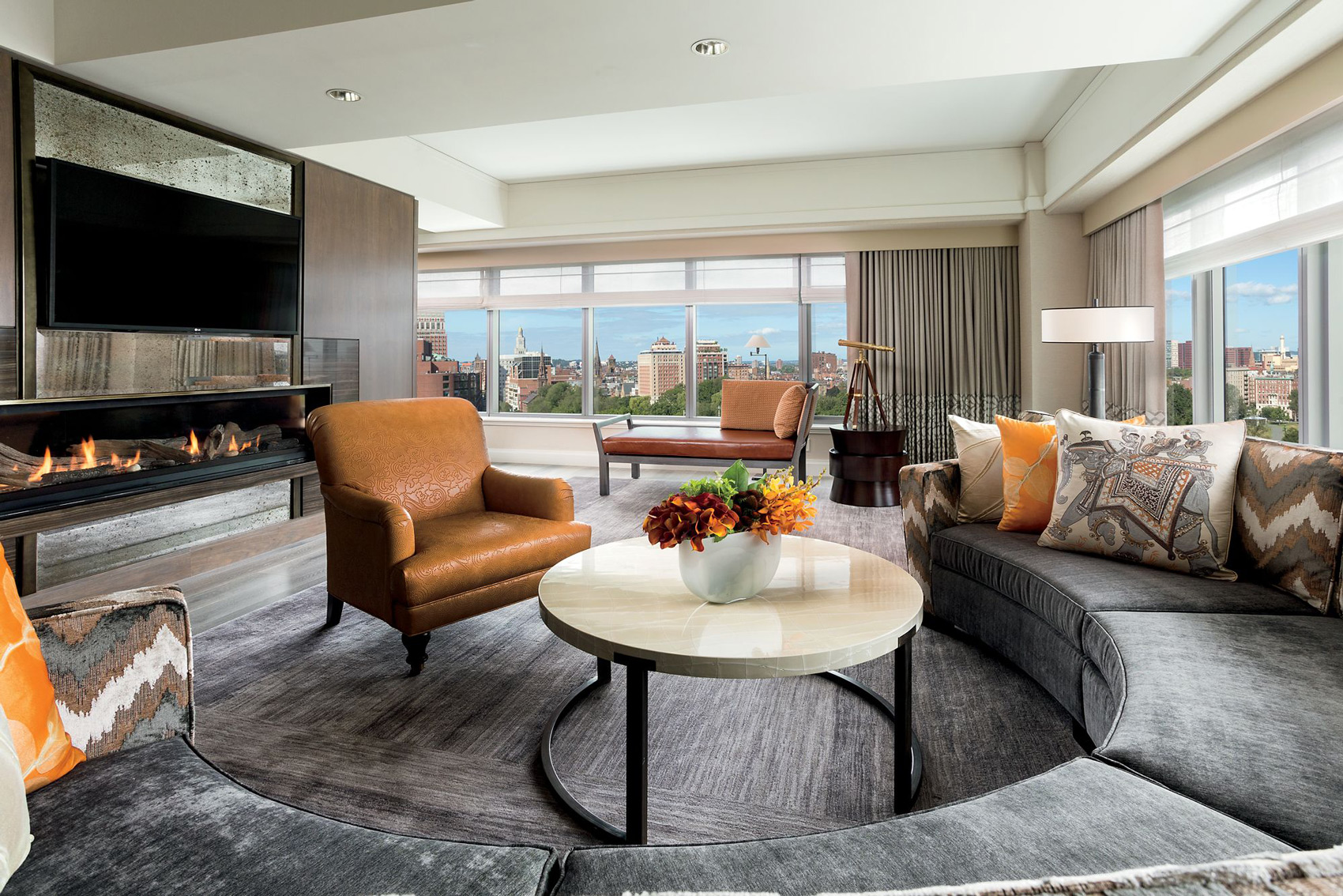 Between healthcare, technology, and education, New England is a magnet for business and leisure travelers. From real estate tycoons and scientists, to world-class healthcare professionals and tech entrepreneurs, Boston is a hub for innovation.
In fact, Boston is regularly ranked as one of the best cities for startups and innovation. Home to some of the nation's best hospitals, world-renowned research institutions, and a plethora of cultural attractions, business travel to Boston remains in high demand.
Below, you'll find a curated selection of some of the best hotels in Boston for business travel.
Factors to Consider When Traveling to Boston for Business
COVID-19 Safety
The pandemic has transformed the way companies conduct business, and especially how they approach business travel. Ensuring hotels are taking the proper precautions to keep your team safe is a priority when booking a hotel for corporate travel in Boston.
Between contactless check-in, reduced restaurant capacity, and automatic sanitization of high-touch areas, hotels have taken aggressive measures to mitigate the spread of COVID-19.
Commuting & Location
Boston is a densely populated city, where taxis are bumper to bumper and trains are on an endless loop around town. The most suitable hotel for your business travel to Boston will largely depend on the location(s) of your team's meetings, and how they plan to commute.
Some hotels offer car rental programs, airport shuttle services, and private chauffeurs to drive you to your daily conferences.
Moreover, staying at a hotel located in the heart of downtown puts you within walking distance of the city's top bars and restaurants for a quick bite after work.
Workspace & Amenities
While most conferences and meetings have resumed to in-person sessions, some are still remote. Ensuring your hotel room is spacious enough with the appropriate amenities to conduct your work is an important factor to consider when booking your business travel hotel in Boston.
Look for high-speed WiFi, soundproof walls, adequate lighting, and even shared conference and coworking spaces for when you need a change of scenery. Business centers are also a great facility, to accommodate any last-minute printing needs.
Top Boston Business Hotels
Four Seasons Hotel Boston
Four Seasons is located in Back Bay, a beautiful area in the heart of Boston near the water, approximately five miles from Boston Logan Airport. This elegant five-star property is within walking distance of the Boston Common and the Public Garden. Historic and charming, Four Seasons Boston will have business travelers feeling like they're on vacation.
Other amenities:
Complimentary WiFi
Valet parking
24/7 fitness center
Indoor pool
Massage services
Private car services
Suites with skyline views
24/7 concierge
The Ritz-Carlton Boston
In between the theater and financial district, this five-star property is one of the top hotels in Boston. Only two minutes from the closest subway station and the Boston Opera House, the location is great for after-work entertainment. Suites feature floor-to-ceiling windows and gorgeous views of the city's skyline.
Other amenities:
Complimentary WiFi
Valet parking
State-of-the-art fitness facilities
Several dining options onsite
Outdoor pool
Tennis & horseback riding
Full-service spa & hair salon
Private car services
W Boston
Located within walking distance of the Wang Theater and Boston Common, this modern high-rise is surrounded by some of the city's top shopping, dining, and entertainment options. Newly-renovated suites provide guests with ergonomic furniture perfect for any business traveler.
Other amenities:
Complimentary WiFi
Valet parking
Bicycle rental
24/7 FIT center
Weekly social with DJ and cocktails
Full-service concierge
Car rental onsite
Rotating art gallery on the mezzanine floor
Car rental on-site
The Westin Copley Place
Only two minutes from Copley Square and a short walk from the subway station, The Westin is a trendy hotel located in the Back Bay. Featuring a Japanese and Brazilian restaurant, along with a plethora of other luxuries, it makes for a great business hotel in Boston.
Other amenities:
Complimentary WiFi
River view suites
WestinWORKOUT Fitness Studio
Gretta Cole Spa
54,000 square foot meeting space
Bicycle rental
Valet parking
Club Lounge available
YOTEL Boston
A tech-savvy hotel, YOTEL Boston is conveniently located in the Seaport District, putting you within walking distance of some of the city's best restaurants and bars. Only eight minutes from the Boston Harbor waterfront, one of its best features is YO2D2, the hotel's resident robot!
Other amenities:
Complimentary WiFi
Valet parking
Rooftop restaurant and bar
Bicycle rental
24/7 concierge service
Airport shuttle service
Onsite car rental
24/7 fitness center