Top Ways to Attract New Members to Your Organization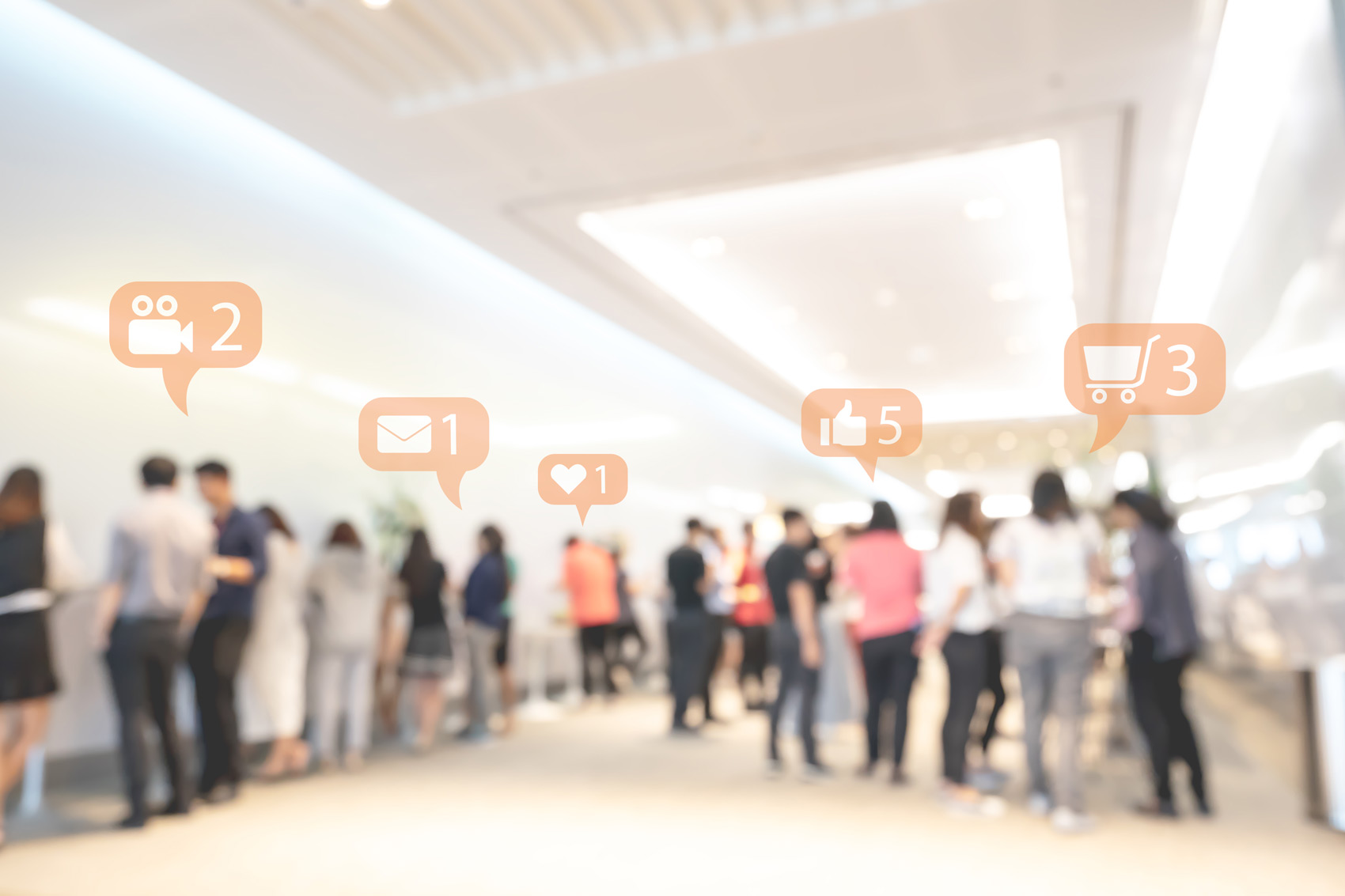 Your membership recruitment efforts may be working well, but are they as successful as they could be? Or are your attempts falling flat?
One of the most challenging aspects of an organization's success is attracting new members to your team. But, whether it's an outdated strategy or a lack of dedication due to complacency, these efforts cannot be ignored.
Membership recruitment and retention are vital to the growth of any club or organization. In addition, member retention is typically more profitable than member acquisition — several studies have shown that boosting retention rates by only 5% can increase company profits by 25-95%.
Membership enrollment is a never-ending cycle and should be a primary focus for any private organization or association. The post-pandemic era has changed how prospective members view their needs and priorities when signing up for a new organization; this means recruitment and marketing tactics must also change. It's also imperative that associations look inward to their existing members and increase targeted marketing efforts toward them.
EXEC is a plug-and-play suite of tools and resources built to run a premium member-focused organization benefits program.
EXEC Members receive preferred pricing and other benefits with many of the services listed below—and a good deal more—with an EXEC Membership.
Learn More
Why Is Membership Recruitment Important?
People change, and so do their needs. Therefore, membership recruitment is essential because the success of your organization depends on the members who comprise it. Unfortunately, there are a host of reasons that existing members may opt out of renewing their membership:
Members relocate to different cities
Members pursue other hobbies and interests
Unsatisfactory experience within the organization
Financial issues
While assessing every member's departure may be difficult, feedback from exit interviews is a great tool to improve your organization and ensure a steady flow of recruits.
How To Attract New Recruits
Gone are the days when you could just advertise your organization's benefits and let nature run its course. Time is a value that's hard to buy, and people are ensuring they spend their time wisely. As a result, attracting lifelong members to any club now requires much more thought and dedication than ever before, and you must stand out from the rest to make your mark.
Here are our favorite recruitment strategies to cultivate a rewarding and engaging community of happy members.
1. Incentivize Referrals
What better way to enjoy a private association than with a friend or family member?
One of the easiest and most powerful ways to gain prospective members is via your existing members. Personal success stories and word of mouth are both compelling factors that can influence new faces. The following are examples of how your club can promote referrals and attract new members:
Host a 'bring a friend' event — With a lively event, you can entice your existing members to bring their friends and family to enjoy the benefits of the club together. Whether it's a golf course, country club, or yoga studio, utilize your space and amenities to attract your members' friends and family to get a glimpse of what they're missing out on.
A referral rewards program — Incentivize your existing members with free services, discounted membership dues, branded gear, and exclusive perks to refer their friends and family to the club. Structure the program to monitor the number of people they bring in and award the member with the highest number of referrals at the end of the year.
Your team is a built-in community of recruiters that can make attracting new members much easier for your organization.
2. Maximize Social Media Potential
Social media is an extraordinary asset for advertising your club's benefits and perks to attract new members. Instagram, Twitter, Facebook, and even TikTok are excellent ways to interact with new users and pique their interest. These platforms can also be used to showcase the experiences of current members and how valuable membership can be.
In addition to social media, your organization's website should reflect on the kind of professionalism, dedication, and quality you want to portray. It's often that someone will try to access a desktop or mobile website for additional information and instantly be turned away due to a poorly designed and malfunctioning web page.
Read more here for a guide on The Best Social Media Management Tools for 2023.
3. Co-market Within The Community
Utilizing your surrounding business and organizations that complement your club is another excellent method of attracting new members. Gyms, yoga studios, massage studios, salons, whole food markets, golf clubs, and smoothie bars can all be connected through one another; members of one club will likely be interested in the other organizations.
Co-marketing is mutually beneficial and can expand your current network while also providing business to both parties via targeting the same audience. It's also a great way to stay connected within your community for future events and opportunities.
4. Targeting the Next Generation
By 2025, the next generation will make up roughly 75% of the workforce. A healthy and productive association is a fundamental element of a millennial's well-being, and they're not afraid to walk away if it's not up to par. Young professionals are constantly seeking opportunities to boost their career trajectory, hone unique skills, and network with new people.
Ensure your social media efforts are up to speed as that is likely where you will find the next generation searching for their next big project.
Conclusion
However you choose to increase club membership, be sure to keep your existing members in mind. Retention is just as important, if not more, than gaining new faces in your organization and the success of your club depends on it.
Read more here about membership retention strategies.